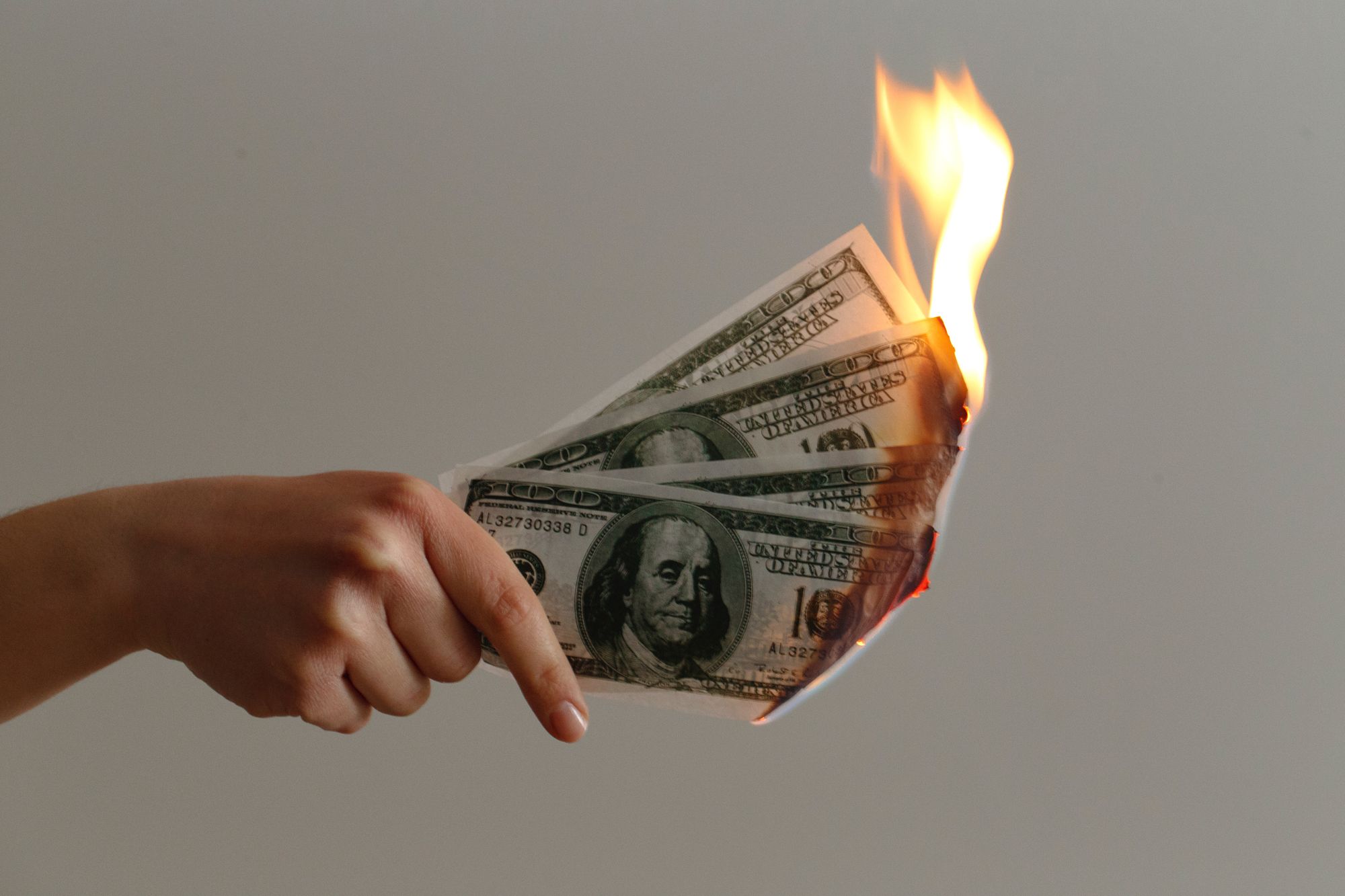 You start a company and raise $40 million. You have a strong team, a clear mission statement, and a proven business model. But the business fails three years later and the media rushes to share your embarrassing defeat. That's what happened to Homejoy, an on-demand cleaning service that shut down in July 2015.
But Homejoy isn't the only example of a startup with a bright future to lose it all. CB Insights curated 156 startup post-mortems where founders confessed how they hired the wrong people, grew too fast, or didn't sell enough. There are countless reasons why companies fail but here are our picks for the most insightful stories on why even great startups throw in the towel.
Raised: $45 Million
Lasted: 3.5 years
"In short, we were forced to shut down operations and sell. We were unable to compete against Uber, a company that raised more capital than any other in history and is infamous for its anti-competitive behavior. The legacy of Sidecar is that we out-innovated Uber but still failed to win the market. We failed — for the most part — because Uber is willing to win at any cost and they have practically limitless capital to do it."
 — Sunil Paul, CEO of Sidecar
Raised: $15 million
Lasted: 3 years
"Four years ago, we set out to build a personalized news reader that would change the way people consume content. For many of you, we did just that. But we also learned content distribution is a tough business and we've failed to grow at a rate that justifies continuing to support our Prismatic News products."
 — Prismatic Team
Raised: $6 million
Lasted: 3.5 years
"We achieved what we set out to do, even if the final result didn't end up with us becoming the next BuzzFeed. We never wanted to be the next BuzzFeed. We always wanted to be who we were, Pixable. And it was working. Unfortunately, circumstances [despite reaching 9.4M active users and 58M monthly video views] made it difficult to raise money and continue on."
 — Chris Anderson, VP of Editorial and Content
Raised: $200 million
Lasted: 2 years
"We knew acquisition was the best course of action,' says founder Evan Graj. That eventually led to Dine In being approached in February by a major Internet company active in the online food space, and it's my understanding that by April — and significant legal fees later — a sale had been agreed. Then, at the 11th hour, the deal unexpectedly fell through, leaving the restaurant delivery startup "high and dry" and its unnamed acquirer a "no-show". Adds Graj: 'They backed out leaving us with a huge legal bill both for Dine In and myself personally, a huge debt to note holders, and no VCs to turn to. A hard lesson to learn and one I'll be taking into my next venture."
Raised: $175 million
Lasted: 6 years
"Steering the ship — handling all of the engineering, manufacturing, marketing, and retailing, even when you're taking 90 percent of the subsequent profits — was ultimately too expensive of a proposition, especially in comparison to other, less-hand holding-oriented start-ups."
Raised: $40 million
Lasted: 3 years
"CEO Adora Cheung said the 'deciding factor' was the four lawsuits it was fighting over whether its workers should be classified as employees or contractors. None of them were class actions yet, but they made fundraising that much harder. 'A lot of this is unfortunate timing. The [California Labor Commission's] Uber decision … was only a single claim, but it was blown out of proportion."
Raised: $5.5 million
Lasted: 4.5 years
"So what went wrong? Short answer: burn. Burn is that tricky thing that isn't discussed much in the Silicon Valley community because access to capital, in good times, seems so easy. Burn is the amount of money that goes out the door, over and above what comes in, so if you earn $100 in a month but pay out $150, your burn is $50."
 — Maren Kate, founder and CEO of Zirtual
Raised: $5 million
Lasted: 4 years
"Our ongoing plan was to monetize Circa News through the building of a strategy we had spent a long time developing but unfortunately we were unable to close a significant investment prior to becoming resource constrained."
 — Matt Galligan, co-founder and CEO of Circa
Raised: $1.2 million
Lasted: 4 years
"it sounded like [the investor] not only wanted to lead, but they actually wanted to fill up the entire round! Relief flooded through my body. I was so nervous. Then I heard a 'but…' And the rest of the conversation explained why they would not be doing that. My stomach dropped. I knew they were our best shot of getting the money, and some of the angels who had previously invested were interested in coming in but only if I could get a VC to lead it, probably for some oversight. We now had very little cash left, and very little time to find someone else."
 — Nikki Durkin, founder of 99dresses
Raised: $7 million
Lasted: 4 years
"Ultimately, I didn't heed the lessons of so many failed music startups. It's an incredibly expensive venture to pursue and a hard industry to work with. We spent more than a quarter of our cash on lawyers, royalties and services related to supporting music. It's restrictive. We had to shut down our growth because we couldn't launch internationally. It's a long road. It took years to get label deals in place and it also took months of engineering time to properly support them (time which could have been spent on product)."
 — Billy Chasen, founder and CEO of Turntable
Raised: $3.6 million
Lasted: 4 years
"It may seem surprising that a seemingly successful product could fail, but it happens all the time. Although we arguably found product/market fit, we couldn't quite crack the business side of things. Building any business is hard, but building a business with a single app offering and half of your runway is especially hard."
 — Christopher Poole, founder of Canvas Networks
Raised: $14 million
Lasted: 3.5 years
"Entrepreneurs: build your product, not someone else's. The most successful products execute on a vision that aligns with their product's and users' goals. It's hard to put blinders on when your stats are slowly coming down and you see other startups skyrocketing around you with various tactics and strategies. For the love of god, put them on. It's the only way to build what you should instead of chasing others' ideas."
 — Cap Watkins, founder of Formspring
Raised: $5 million
Lasted: 4 years
"Between the worse data aggregation method and the much higher amount of work Wesabe made you do, it was far easier to have a good experience on Mint, and that good experience came far more quickly. Everything I've mentioned — not being dependent on a single source provider, preserving users' privacy, helping users actually make positive change in their financial lives — all of those things are great, rational reasons to pursue what we pursued. But none of them matter if the product is harder to use, since most people simply won't care enough or get enough benefit from long-term features if a shorter-term alternative is available."
 — Marc Hedlund, co-founder and CEO of Wesabe
---
Did You Enjoy This?
Then consider joining the 1,000 other people getting new issues of Tam's Jam. You will get early access to my new essays and a collection of the best articles that I've found on living a more interesting and meaningful life.