My Blunt Honest Review Of Draper University
If you're skeptical about Draper University and you're reading this post in hopes to make an educated decision, you're in the right place.
If you're skeptical about Draper University and you're reading this post in hopes to make an educated decision, you're in the right place.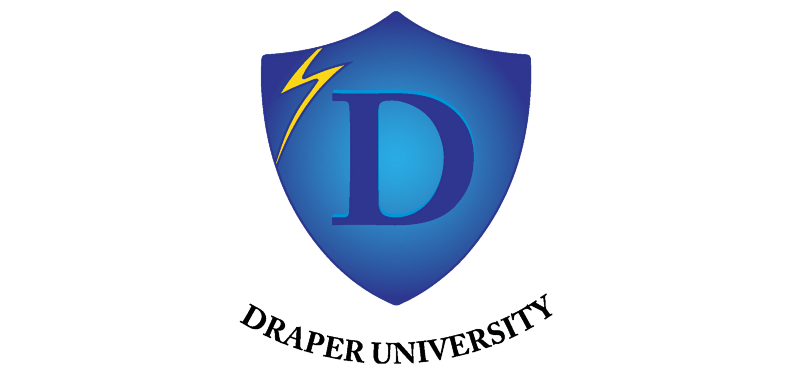 My name is Tam and I attended the program just a few weeks ago (Fall 2015). This is not a sales pitch or a diary of my experiences; I simply want to share my experience so you can decide if DU is right for you.
This post is a little long than my other posts. But it's worth the read if you're planning to make a large investment (time & $$$) into your future.
Thank you to my Draper buddies for helping to edit this post, you are the best (Jonathan Jaranilla, John Fyre, Chase Garrett)
---
To provide some context: I'm 20 years old and dropped out of college a year before attending DU. For a variety of reasons, college was not right for me and I really wanted to pursue my startup full-time. I have always enjoyed "learning by doing" and "learning from failure" so the leap out of college wasn't farfetched for a guy like me.
Long story short, my previous startup failed miserably. In the summer of 2015, I went on to start a podcast, write a #1 bestselling book, and joined the Lean Startup team to prep for their flagship conference.
It seemed like everything was going well for me, so why did I decide to join Draper University? 3 main reasons.
I wanted to surround myself with like minded people
I worked diligently and tirelessly on my own craft, but I wasn't physically surrounding myself with the crowd I wanted.
I needed to somehow change my environment to set me up for success and be around like-minded individuals.
I wanted to start a company.
I've always been an entrepreneur growing up. Making thousands of dollars online when I was in middle school, starting a clothing line, and buying & selling Yu-Gi-Oh cards were some of the many random projects I've took on.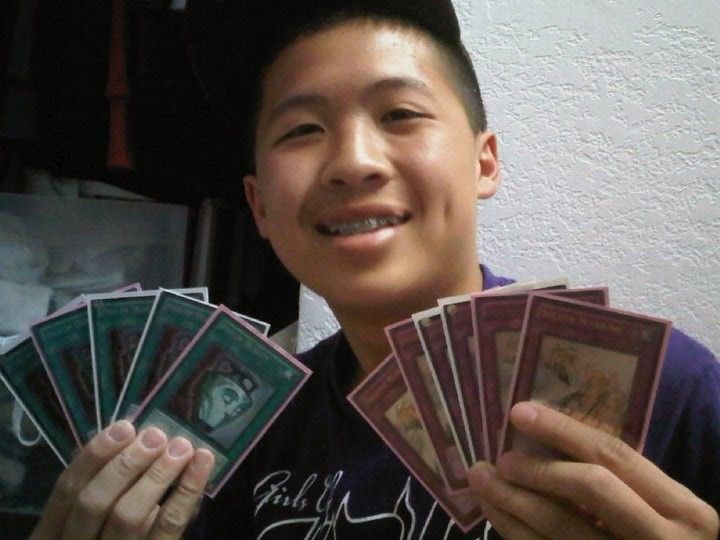 After my first company failed, I learned SOOOO much from that experience that I wanted to take into a brand new project, hopefully with a brand new team.
Maybe at Draper University, I could meet my future co-founders to rule the world.
I wanted to think BIGGER.
This might sound silly but my mindset has always been pretty small.
"Let's write a book."
"Let's do a podcast."
"Let's start a clothing line."
Those are all respectable projects but I wanted to do something BIGGER. I always imagined how I could make a global impact… like Airbnb or Uber or Thumbtack.
In DU, everyone will encourage you to think 10x. Meaning… instead of making a company that makes a 10% improvement over the competition, what if you can make a 10x improvement?
Instead of giving people faster horses… you create a car instead. How can we use this 10x mindset to disrupt existing industries?
It was time to apply.
APPLICATION
You apply through a simple form on their website and if you get past the screening, then you get a phone interview. If you pass that, then you get an invitation to officially join the program.
On your application, I highly encourage you to be creative in your answers. In response to one of their questions, I made a 5 minute freestyle rap video all about entrepreneurship. The only twist was, I can't rap.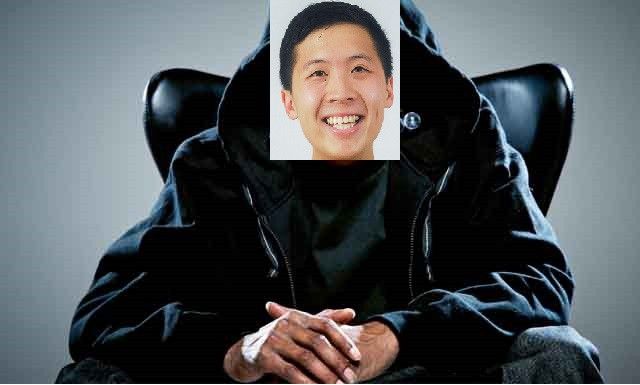 The staff told me that I had the most creative video. I'm not sure if they told that to everyone else, but I felt a little bit proud.
ACCEPTANCE
Their onboarding process is really simple. You get accepted, pay the tuition, and a week later they email you the next steps.
Who gets accepted?
I think if you can show that you're hungry & ambitious about doing something BIG… then you can get in. I had classmates who were completely new to entrepreneurship and others who have already raised investor capital.
I spent the next week packing my bags and ready to move into San Mateo, CA.
CAMPUS
The campus was actually really nice.
They have an Egg room which is basically your classroom. All the students sit on comfy beanbags listening to a speaker. Apparently, we are more open / learn better we're relaxed.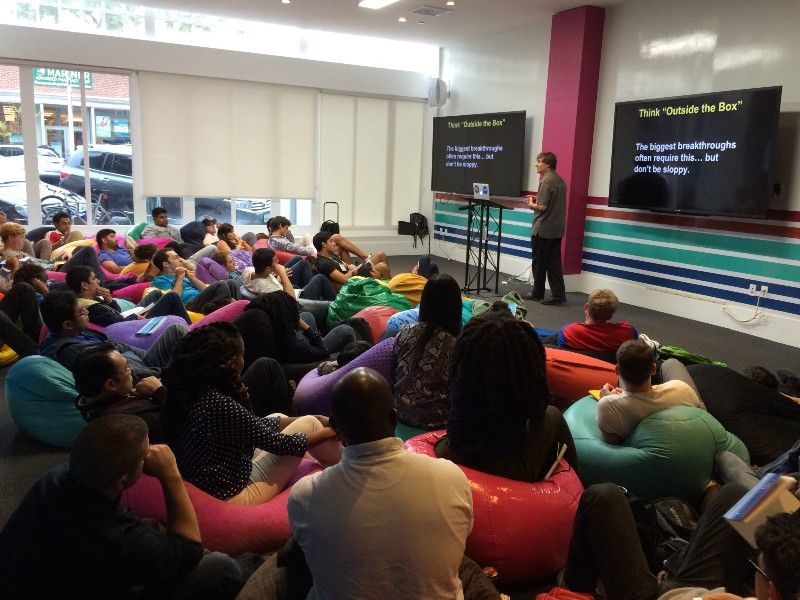 Beware, many people have fallen asleep because of how comfortable it is.
There is the Great room, the go-to place to be in the center of everything. You do work there, hang out, bring back food and eat lunch together.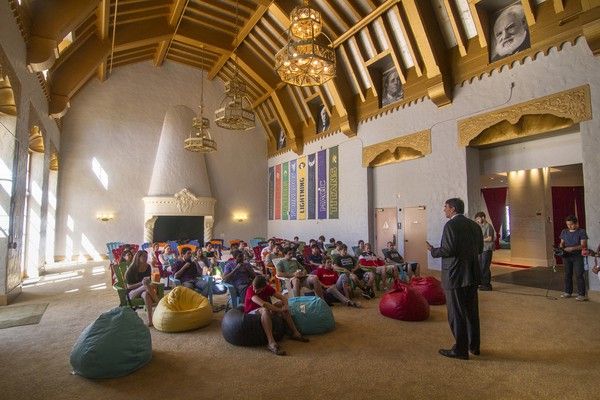 Yes of course, this is a ping pong table. Outside, there is a pool that we use only for special occasions.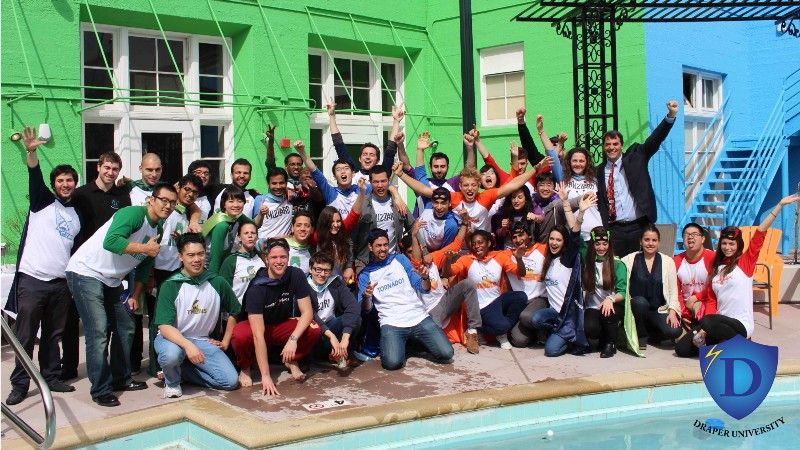 All students live in the building so you scan your little card to enter upstairs and make your way to your room.
As you walk up the stairs, you'll see whiteboards across the walls . Most commonly, you'll see inspirational quotes and product promotions.
I think it's pretty rad for self expression, and it doesn't stop there.
I lived on the second floor where whiteboards flooded the entire floor. I had a great time writing on my wall outside of my room.
In your room, you'll find a bunk bed, a table, and a bathroom. Bright colored walls and modern… everything. It also comes with a kitchen sink and a fridge to store your food.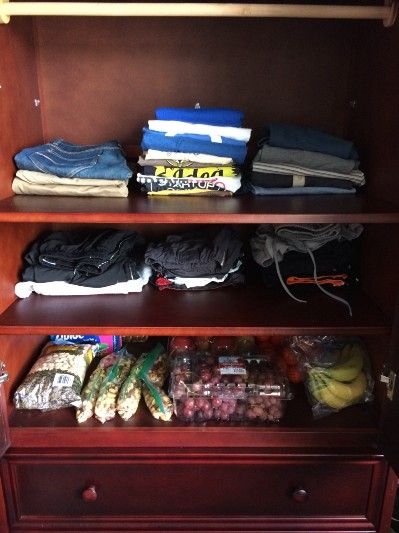 It's also important to note that the building used to be a hotel before Tim Draper took everything over.
If you do attend, I suggest you arrive early on move in day to claim all your spots before your roommate ;-)
On the 2nd floor, there is also a lounge area. Huge TV screen to watch movies or sports with a few spacious couches. There's a microwave and a bigger fridge (with limited space in the freezer) that you can use. And if you're too lazy to walk two blocks to Walgreens, Draper strategically placed vending machines for your late night cravings.
Yes, you can also write on all walls in the lounge.
On the other side of the 2nd floor, you'll find a small cardio & weight room. Entrepreneurs have to stay fit too!
Draper University is in the center of Downtown San Mateo… which is arguably the BEST spot to be in.
The nearby restaurants are diverse, tasty, and only minutes away. It's right across from Hero City, Tim Draper's co-working space. And nearby to almost everything you need: Convenience stores, bars, etc.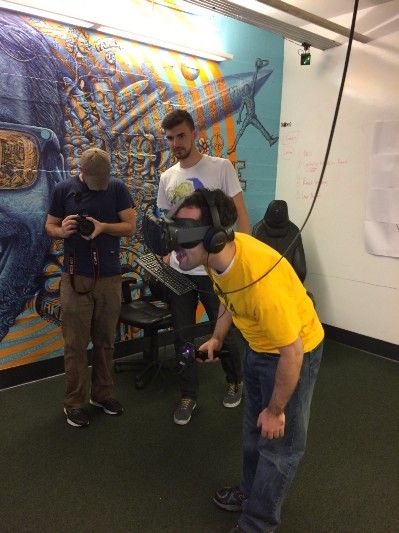 Since we have to buy our own lunch and dinners, I'm often at Rubio's eating fish tacos. Or at the produce store stocking up on fruits and vegetables. I make my way to Jamba Juice and order my signature parfait, Chunky Strawberry Bowl.
And if you need to go to San Francisco, it's a 30 minute Uber drive ($30 one-way) or a 45 minute train ride ($11 round trip). Network with Bay Area professionals, raise money, and or go clubbing until 2am.
Great building, great location, decent living space :)
SCHEDULE
A typical day (when I was there) started off with me waking up at 8am. Working on my business until 9am, coming downstairs to eat breakfast, and heading to the egg room for our first speaker at 10am.
Two speakers would usually come in and talk, and we break off for lunch at 12:30pm.
After lunch, we would either have another speaker or do some sort of workshop until dinner. If we ended early, we have "business development" time which means, time devoted working on your business.
Unfortunately, many people used this time to fuck around and play. The same people who complain at the end of the program that they didn't have time to work… but I digress.
At 6pm, we go out and eat dinner and usually from 7–9pm, we have another activity. Some days it's improv, other days it's pitch practice, and most days we have another speaker come in.
I spend 9pm — 11:30pm working on my new business idea and read a book until I fell asleep only to repeat everything the next day.
As you can tell, there is NOT a lot of time to do anything.
The schedule is jam packed, for good reasons, and YOU have to make your own time. Whether that is waking up earlier, working through lunch and dinner, or whatever.
The people who complain about Draper University are usually the ones who didn't belong there in the first place. (Someone had to say it)
DU isn't perfect, far from it, but I think this program can really set you up for success if you put your best effort in. Trust the curriculum and the staff. The program gets better after each cohort of students.
On the weekends, we usually have an all day activity related to self improvement. I don't want to spoil any details, but the weekends are ironically some of my favorite days. It was fun.
CURRICULUM
This is NOT like college. No school, no tests, no nothing. Why?
Because life is a test. You get out whatever effort you put in.
When you start a startup, YOU are 100% responsible for getting shit done.
The curriculum divides into different modules like Vision, Creativity, Finance, etc. The one part I truly admire about Draper University is that they are constantly innovating on the curriculum based on our feedback. Most of what I'm saying… may be totally different when you attend.
Who knows?
Each module lasts for about 4 days or so, and speakers who are successful or experts in those specific categories come in and speak. Honestly, the people who come in are absolutely incredible.
During my class, we had so many notable names like Dirk Ahlborn from Hyperloop, Tristan Walker from Walker & Company, YC alumni and founder of L condoms, Talia Frenkel.
You can check out the caliber of speakers on Draper TV where almost all the talks are published as part of their new online educational program (something I know little about).
These are people that have started insanely successful businesses, standing two feet in front of you. It still boggles my mind today.
With every upside, there is a downside.
Because these speakers come in for a single session, they don't understand where we are at. Meaning what they talk about can be insanely useful, but not relevant to what we're actually doing.
It's kind of like having a new basketball coach every week. All may be successful coaches, but none consistently by your side, tracking your progress, and helping you move forward. These speakers are very responsive to questions and some are willing to keep in touch with you after the program well into your startup endeavors.
On a side note, DU does a good job leaving time for Q&A to ask specific questions. Just do your future classmates a favor and not ask bullshit questions. Thanks.
SUPPORT SYSTEM
On top of the speakers, you get paired up with individual mentors that keep you accountable.
DO NOT RELY ON THEM TO BE YOUR MAIN SOURCE OF MOTIVATION.
This is the kind of stuff that makes me angry. The mentor you're assigned to should challenge you to do more, and be more; they are NOT your babysitters whom nag you to make 5 phone calls to potential customers.
I just want to stress this one more time in case I wasn't clear, YOU HAVE TO DO WORK TO START A SUCCESSFUL BUSINESS.
If you're not going to grind it out and hustle, go back to college and get the structure they have provided. Draper University is not for you.
Mentors were one of the biggest improvements DU has made over the years. I felt a lot more accountable with my actions and always strived to keep my word.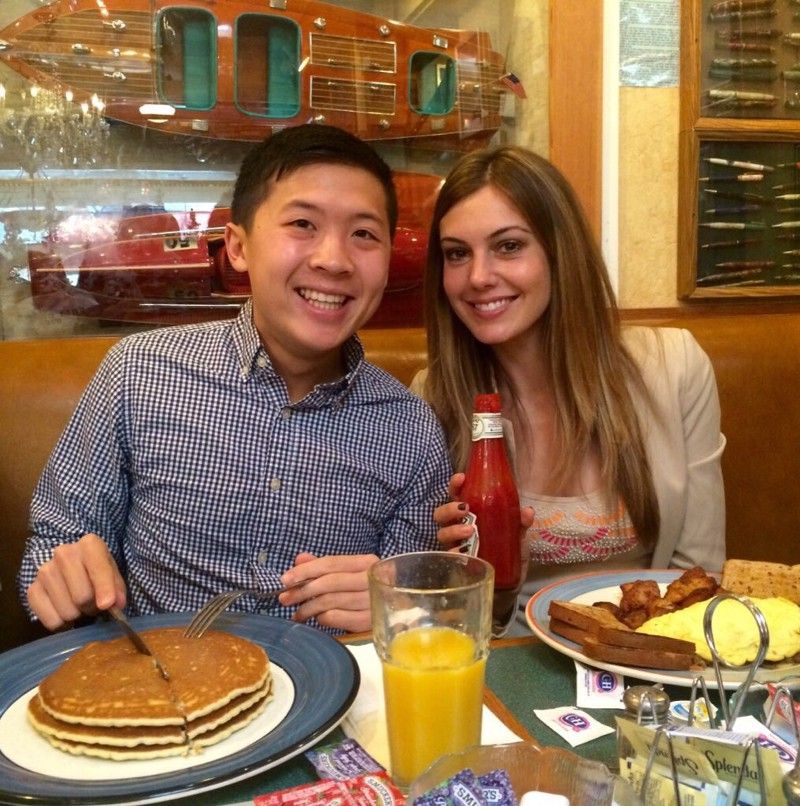 You will also get paired up in a small cohort, usually around 5 people, and that is your official "team." You will compete against other teams, rely on each other for support, and become much closer together. Working with your team will teach you more about leadership and collaboration than any college project would.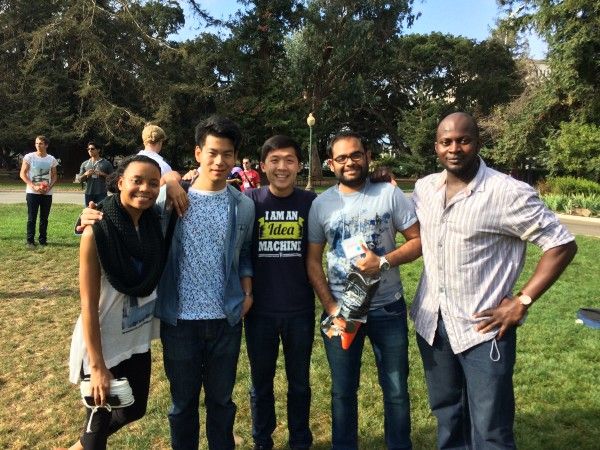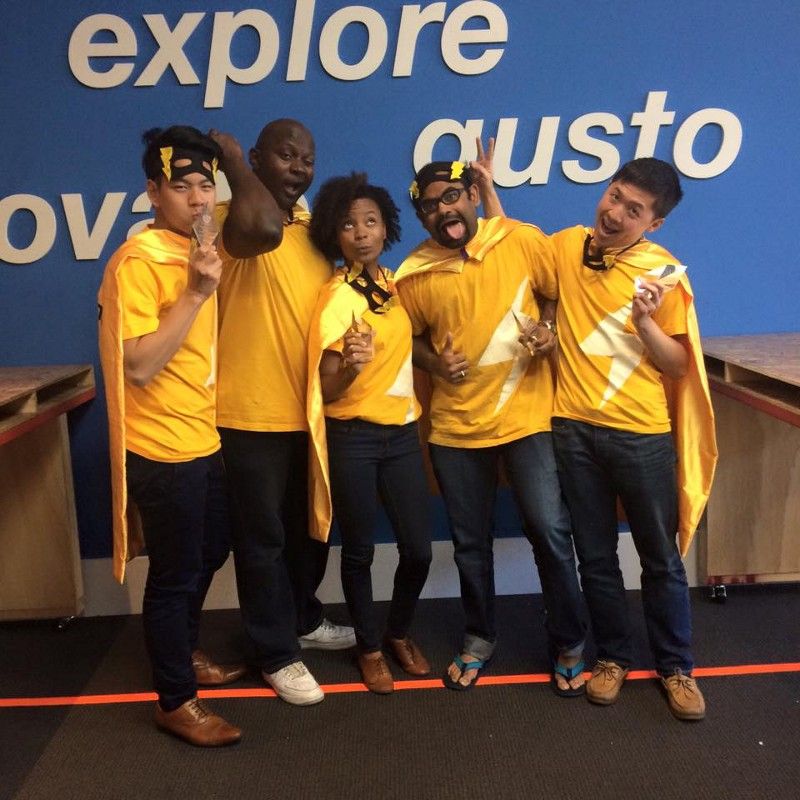 You'll get to know everyone in the class pretty well. How they behave, what their personality is like, and what business they are currently working on. You see, eat, and live with them every day, it's inevitable that you're going to get close with them. Extremely fast.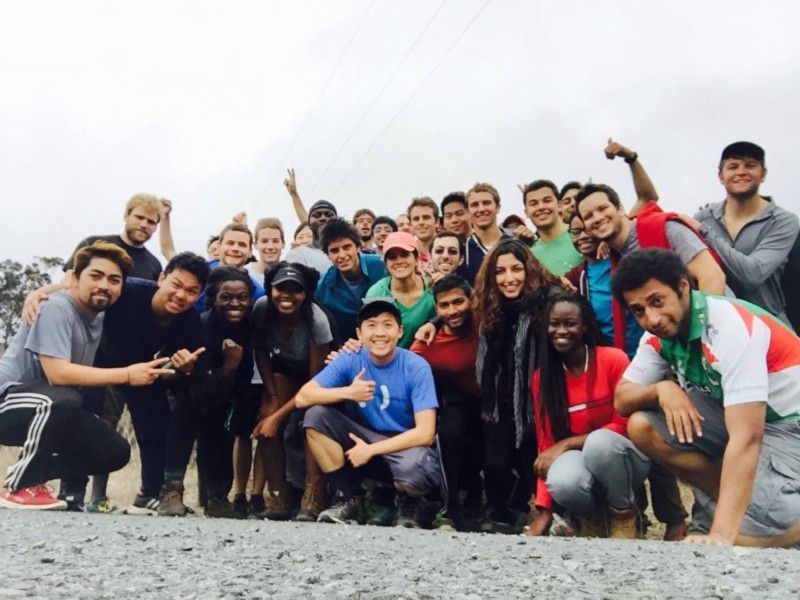 I am confident that these classmates are going to be my friends for life, no matter where life takes us. And I mean that.
60% of my class came to San Mateo from different countries and the other 40% mostly came from different states to be here. (I was the unfortunate Bay Area minority)
Meaning if I ever need a connection in almost anywhere in the world, I'll have a friend that will be there for me. Beneficial when you expand your business to global markets or for me, travel the world.
FUN STUFF
There's a lot of business stuff, blah blah blah, but DU also knows how to have fun.
I love how DU is different from college because of the crazy challenges they have us do. I choose not to say what you will actually be doing… but they're going to make you do some weird stuff.
Stuff that might make you uncomfortable or uneasy.
But just fucking do it.
There's a lesson behind everything they put in the curriculum. Come in with an open mind and…
Just fucking do it.
It was also really cool because we got to hang out with billionaire Tim Draper himself! Tim Draper is a wacky guy, in a good way. It wasn't like a "Hi Tim, how's it going?" kind of relationship, but we actually got to do a lot of fun stuff with him.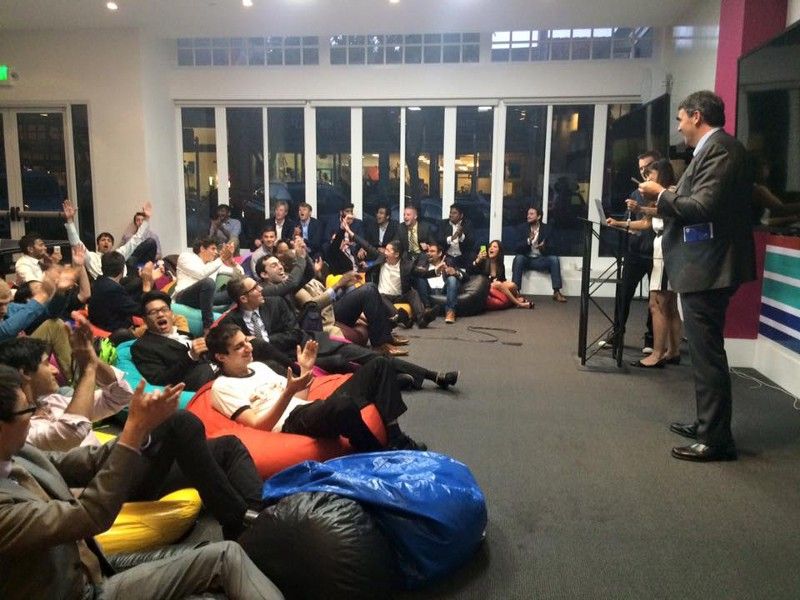 Tim puts in a lot of effort to memorize everyone's name and is hands on in the activities. He's not there for everything, obviously, but chilling with someone of his caliber is pretty sweet.
Tim is also the wackiest VC I have ever met. He's genuine, open, and carefree. Makes him notable from the other successful investors or entrepreneurs you'll ever encounter.
FINAL WEEK
You're going to pitch your business to 30+ investors on Pitch Day. Investors can reach out to you after the talk and hopefully they invest in you.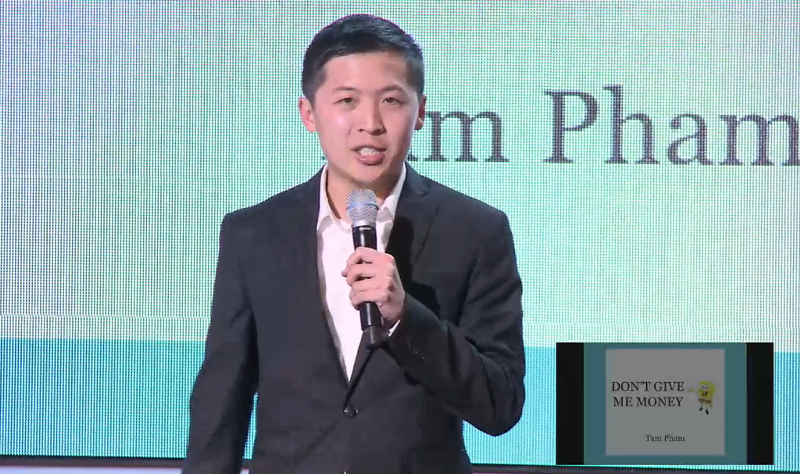 These investors aren't Chris Dixon or Hunter Walk status, but they're well respected investors. Most of them tend to be more reserved and more specific to particular industries. Getting an investment from investors is a low probability, but you never know!
WHAT DID I LEARN
After 7 weeks of speakers, challenges, and hustle… I learned a lot. Ironically, less about entrepreneurship and more about myself as a person. As a leader. As an entrepreneur.
The biggest takeaway for me was that, there is no rush to start a startup. I've started one in the past and it pretty much took up my whole life. Entrepreneurship is fucking hard work.
After reading Mark Suster's post, I think it's best for me to continue to learn.
Which is perfectly okay.
Not everyone who finishes Draper University becomes an entrepreneur. But the mindset you gain because of it is irreplaceable.
Also, I've learned that you don't have to start a "10x business." I know people who had a basic idea and put virtual reality on top of it just to make "10x." Or on demand whatever… with drones!!! 10X THINKING RIGHT!?
These are the same people who don't know anything about virtual reality or drones.
Not saying that they can't learn more about it, but forcing a business to be "10x" is not the best strategy. The people who have started successful startups because of a problem in their life. Organic business ideas are the best ones to solve.
Going through Draper University taught me a lot personally. Another key lesson I've learned was that I have to be the one that puts out the fire, because no one else will do it.
DU also made me a tougher person. There's no specific ROI that I can measure on that but that mentality alone can help me for the rest of my life.
You might be thinking…
"Wow Tam, you paid all that money and spent all that time to only get that!? You didn't raise money? You didn't start a business? What a WASTE"
Valid points.
I put a LOT of time and effort into it. I was actually working on a business that didn't work out after 50 customer interviews. Not everything goes according to plan.
Could I have gotten the same experience by myself? Absolutely, no questions there.
The one thing that I believe is that you can't put a price on experience and relationships.
I'm now in such a strong network with people all over the world. Including the current alumni and future alumni who go through the program. I'm also friends with Tim Draper and Andy Tang (CEO of Draper), and the rest of the DU staff which is pretty awesome.
Maybe Tim Draper won't fund me today, but 5 years down the line… 10 years down the line… or 30, who knows?
I'm always thinking about the long-term game, 2–10 years out. Immediate gratification vs. patience is what separates the true winners and losers. In my humble and arrogant opinion.
But I have friends who have gotten funding because of DU. I have friends who Tim has introduced to someone else to work for their startup or VC firm. I have friends who have met their co-founder here and are now starting their own business.
I believe DU accelerates serendipity. And if you've read this far, I highly recommend you come in with an open mind.
POST DU PLANS
I'm 20 years old and I have my whole life ahead of me. I just finished up working for Lean Startup Co. and I'm going to join Hustle Con Media to learn. If you're young, learning should be your #1 priority.
ADVICE FOR YOU
DO NOT JOIN DRAPER UNIVERSITY IF
You want to stick to your 9–5 job
You're not interested in entrepreneurship
You don't want to get out of your comfort zone
You don't want to get a taste of Silicon Valley
You don't want to positively change the way you think and act
JOIN DRAPER UNIVERSITY IF
If you're curious, ambitious, and want to grow as a person
If you want to connect with like minded people from all around the world
If you want your foot in the door with Tim Draper and his influential network
If you want to want to start your own business and surrounded yourself with world class entrepreneurs and mentors
If you want to immerse yourself in Silicon Valley and do nothing but learn about entrepreneurship
Draper University is NOT for everyone. You get what you put in, and you might not even see the ROI for a long time.
If you do join Draper University because this post has helped you make a more educated decision, I would so appreciate it if you put my name, Tam Pham, on your application. But if you don't want to, no pressure. I just really hope this post was helpful.
Thanks for reading this far and I wish you the best of your luck on your life & entrepreneurial journey!
Tam Pham's Blog
I write about my adventures, learnings, and reflections on living my weird, unconventional life. Subscribe below!