Thank you for supporting my labor of love! You can contribute in two ways: a membership or a one-time donation.
I also accept donations via Venmo (@mrtampham) or PayPal (@MrTamPham) ☺️
I spend around $500/yr on software costs alone for nearly 10 years to keep the blog running smoothly.
Your contribution will go towards making the blog accessible for readers (like yourself) who care about living a meaningful life.
Thank you in advance for supporting my work. I really appreciate it! 🙏
Top Donors
Candace Wu - $55
Dan Demsky - $50
Katherine Shih @ Taipei - $50
Thank you so much! Your support means the world. ❤️
All Donors (in order)
Dan Demsky - Check out Dan's amazing clothing brand, Unbound Merino. 🐑
Tayler Jenkins - Follow Tayler's Yoga Instagram to feel more mindful, grounded, and grateful.
Joy - Listen to Joy's lofi beats on YouTube for studying and chilling.
Andrew Edstrom - Subscribe to Andrew's newsletter if you're building a career in software engineering.
Chau Mai Hua - See her Soundcloud here (@sofftofu)
Lyn N. - Thank you 🙏
Aira Lheiz Aquino - Sing with her on TikTok (@lamatchaqueen)
Adithya K. - Thank you 🙏
Katherine Shih @ Taipei - Thank you 🙏
Jowy-Jhan - You are the BEST, my man!!
Tina H. - Thank you so much!! ❤️
Candace Wu – Check out delicious keto cheesecakes in Wonder Monday nom
Blake Boles – Your writing has inspired me massively
---
Thank you to everyone who has supported the blog. Outside of software costs, I spend dozens of hours researching, speaking with readers, and writing each piece.
Your donations keep the blog alive and benefit all the readers interested in living a more meaningful life.
From the bottom of my heart, thank you for all your contributions. 🙏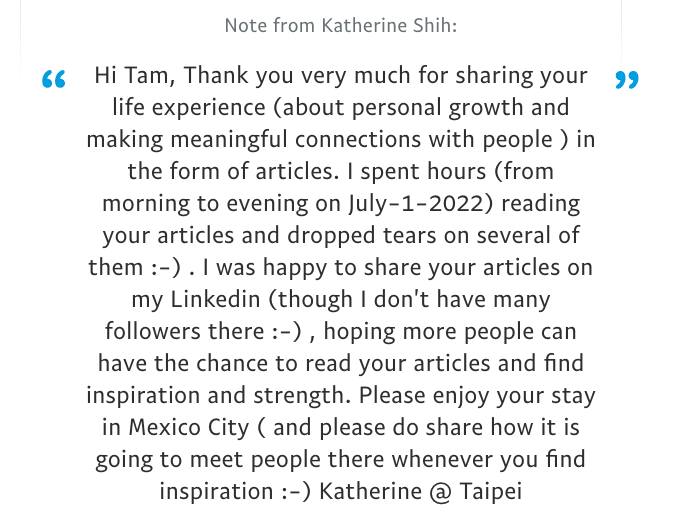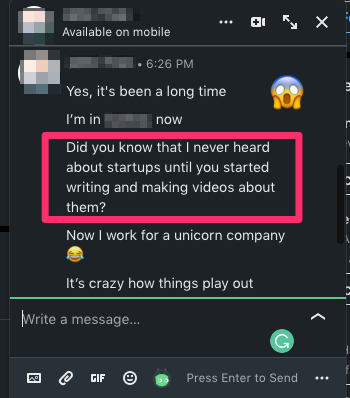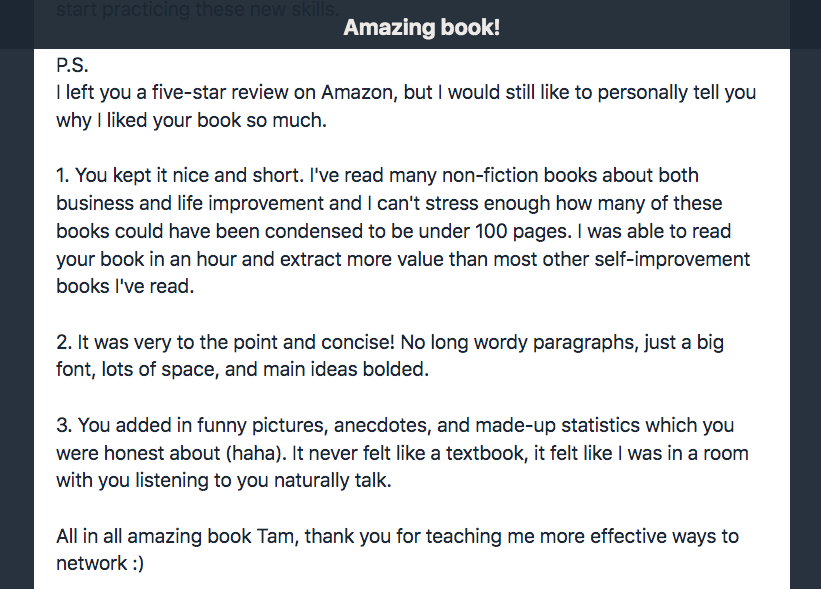 ---