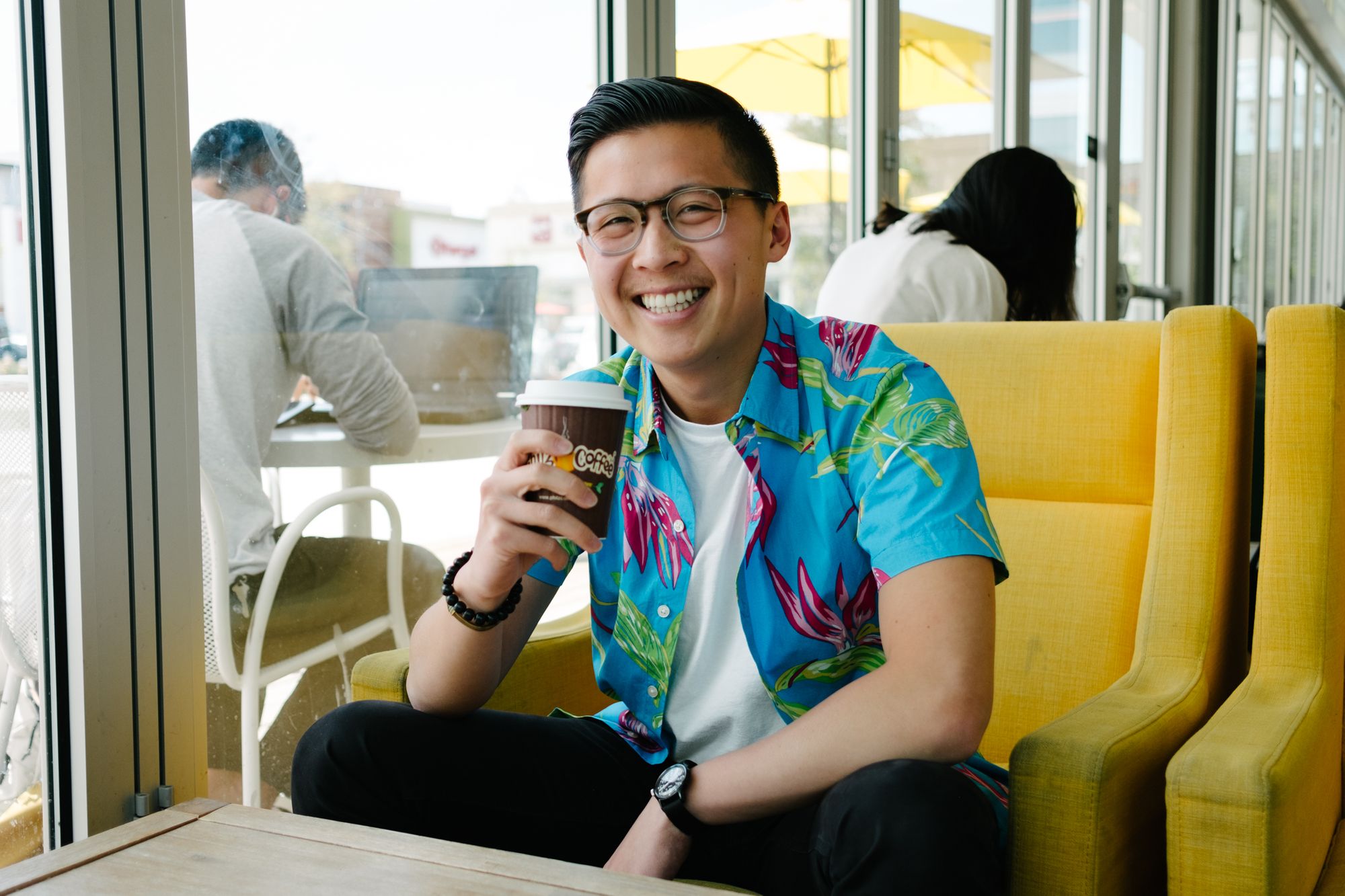 Heyo! I'm Tam. I'm a community builder, author, chess expert, salsa/bachata dancer, martial arts student and dog lover. 🐶
A meaningful life to me is a life where I can learn new things every day and spend quality time with amazing people.
Born in San Jose, CA and now living in Toronto, Canada. 🇨🇦
I write a monthly email called, Tam's Jam, where I share my new essays and the best resources on the web to live a more meaningful and interesting. Enter your email below and I'll send the next issue!
I feel most alive whenever I'm learning new
I once quit my job to study chess for seven months and later win against a nationally ranked master. I've performed stand up comedy, acted out an impression of Ken Jeong (that he retweeted) and have loved taking improv classes. I can dance bachata, salsa, and pole. 🕺
I am currently learning martial arts for the very first time, starting with Muay Thai. I have plans to explore Brazilian jiu-jitsu and wrestling next.
I don't learn new stuff to show off or compete professionally or to perform for anyone. I learn because I love learning. I'm endlessly curious about new people, experiences, and seeing what I'm capable of.
I'm a personal growth addict
I read How to Win Friends and Influence People when I was 17 and felt like I found the secret to winning in life. Since then, I have obsessively devoured books, programs and courses I could find to be the best version of myself.
I've worked with a coach to help me find clarity in my life. I've worked with a therapist to help me with my body image and self-worth issues. I've literally asked friends to give me blunt feedback on my blind spots as a human... where I then analyzed the answers to uncover themes and areas to improve.
I believe the best investment that anyone can make is in themselves. It would be worthwhile for everyone to create space to think about the big questions that life has to offer:
What are my core values?
What is my definition of happiness?
What does a meaningful life look like to me?
What kind of people do I want to surround myself with?
Am I living a life true to myself and not the life others expect of me?
Once I understood who I am and what I want, I started to live life with more purpose and energy. I have a deep desire to live life to my fullest potential and help others discover what they want and guide them on their journey.
This process is never easy and is always evolving. You can track my progress from my yearly reflections 2020, 2019, 2018, 2017, 2016, and 2015.
Human connection is everything
After dropping out of school and having no close friends who really understood me, I felt incredibly isolated. It took me four years of going out to meet people, moving to new cities, and making friends online to finally meet people who shared the same values as me!
When I die, I could care less about my accomplishments on Earth. What I do care about are all of the amazing experiences and special moments shared between my friends and family. From the big travel adventures and holidays to the small in-between moments like having my mom cook the family her delicious homemade pho on a Sunday morning or a casual bike ride around the city with my friends.
I'm extremely fortunate to now be surrounded by an abundance of loving, kind, and intelligent group of friends and mentors. Seriously... I could not be more grateful for the people who voluntarily spend time with me. 😇
A big passion of mine (and part of my professional work) is to help others find their people. I believe everyone deserves to feel seen, loved, and belonging to their community.
My unconventional career path into the work that I do
After dropping out of school at 19, I knew I needed to nurture my entrepreneurial spirit by working under real business owners.
With hard work, grit, and a lot of luck, I had the opportunity to apprentice under several entrepreneurs I've admired with my mission to learn everything I could. During these years, I slept on couches, made close to no money, and worked a little bit too much.
However, I did learn and accomplish many things that I am very proud of. The key highlights include:
Starting The Hustle's ambassador program that accounted for a third of their growth in the early days (and counting).
Growing Bot Academy from zero to a 7-figure education business with Andrew Warner (founder of Mixergy).
Consulting for brands like Intelligent Change, Kettle & Fire, FourSigmatic, 500 Startups, Intelligent Change and several New York Times bestselling authors around digital marketing.
Today, I am currently the Integrator (like a Director of Operations) for MMT, a highly curated group of entrepreneurs, working alongside with Jayson Gaignard, an expert in building community and designing experiences.
---
I write a monthly email called, Tam's Jam, where I share my new essays and the best resources on the web to live a more meaningful and interesting. Enter your email below and I'll send the next issue!