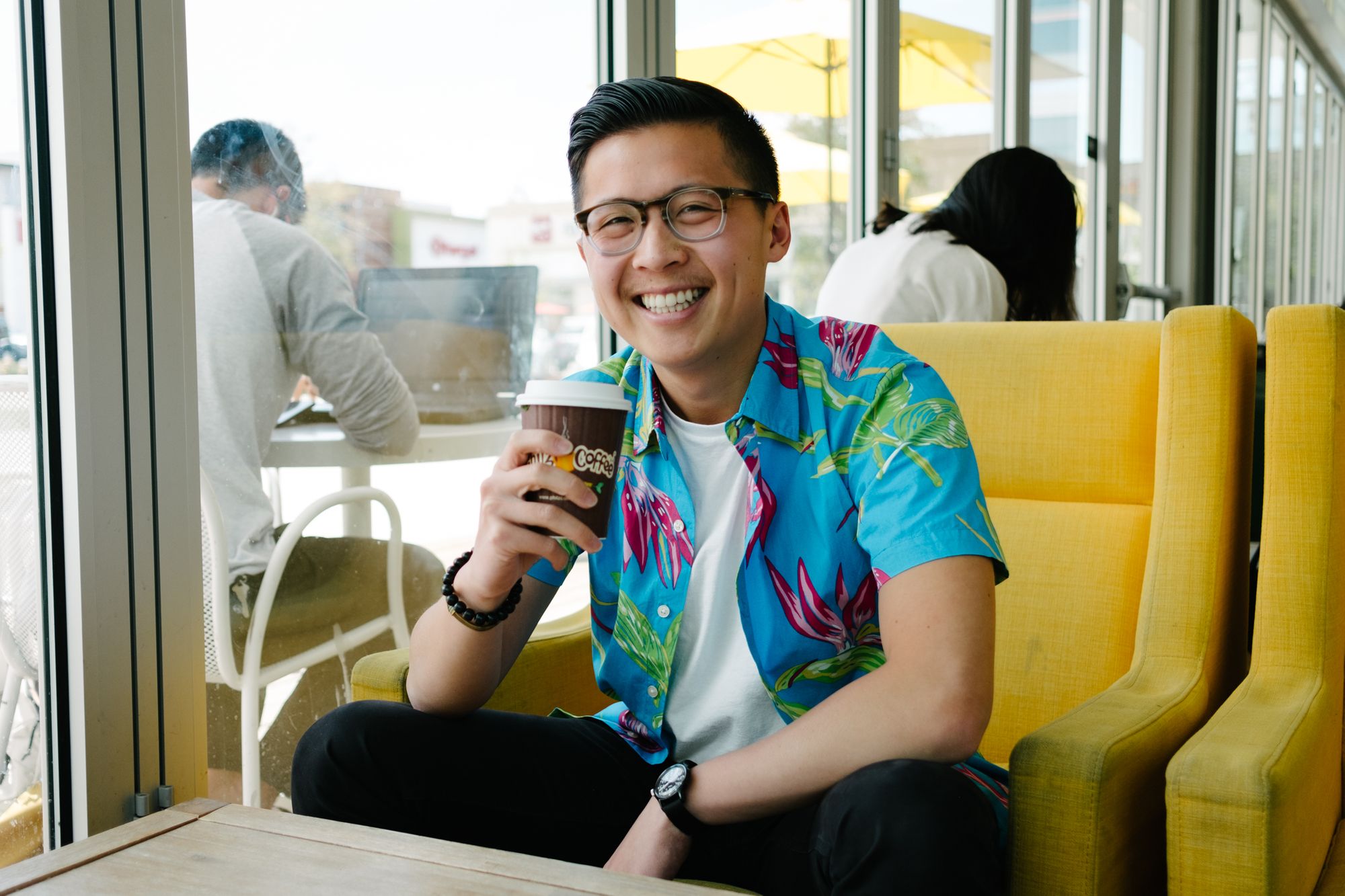 Heyo! I'm Tam. I'm a community builder, author, chess expert, bachata dancer, improv doer, big brother, and dog lover. 🐶
I optimize my life around learning new things and spending quality time with awesome people.
Born in San Jose, CA and now living in Toronto, Canada. 🇨🇦
I write a monthly email called, Tam's Jam, where I share my new essays and the best resources on the web to live life with clarity and community. Enter your email below and I'll send the next issue!
If you're still curious, here's what else you should know about me:
I feel most alive when I'm learning new things and having diverse experiences
I once quit my job and studied chess for 7 months and later beat a nationally ranked master.  I learned how to pole dance for a year. I'm obsessed with dancing bachata and salsa. I performed stand up comedy, acted out an impression of Ken Jeong (that he retweeted), and hosted improv nights with friends.
I've lived for 30 days or more in South Africa and Thailand. My next adventure is a mission trip to Nepal to rebuild homes (donate here). I'd like to visit Europe with my family once the pandemic is over.
One of my realistic dreams is to compete in The Amazing Race one day. One of my unrealistic dreams is to fight in an MMA match.
I don't really care about the outcome of any of my hobbies. I genuinely love the journey of going from 0% to 80% in anything that I do.
I'm a self-development junkie
I read How to Win Friends and Influence People when I was 17 and felt like I found the secret to winning at life. Since then, I have obsessively devoured books, programs, and courses I could find to be the best version of myself.
I've worked with a coach to help me find clarity and make better decisions in my life. I've worked with a therapist to help me with my body image and self-love issues. I've worked with a personal stylist and informal mentor to help me get over my fears of dating and look really good.
I believe the best investment that anyone can make is in themselves. I have a deep desire to live up to my full potential and empower others to do the same.
You can read my year in Review in 2020, 2019, 2018, 2017, 2016, and 2015 here.
Human connection is everything
After dropping out of school at 19 and having no close friends who really understood me, I felt incredibly depressed and lonely. It took me four years of going out to meet people, moving to new cities, and making friends online to finally meet people who shared the same values as me!
When I die, I could care less about my accomplishments on Earth. I hope my friends and family would celebrate all the quality time we spent together. I hope they will remember me showing up for the worst times and celebrate during the good old days.
I hope they will remember me showing up to drive and pick them up from the airport. Or when I helped them move into a new place. Or when I organized a fun trip together. Or when I helped them achieve their biggest goals. Or the simple moments playing frisbee together at the park.
I had a weird career into the entrepreneurial world
After dropping out of school with no real support from my parents, I knew I needed to learn entrepreneurship by working under real business owners.
With hard work, grit, and a lot of luck... I had the opportunity to apprentice under several entrepreneurs I admired and learned everything I could. During these years, I slept on couches, made close to no money, and worked a little bit too much.

My key highlights include:
Starting The Hustle's ambassador program that accounted for a third of their growth in the early days (and counting).
Growing Bot Academy from zero to a 7-figure education business with Andrew Warner (founder of Mixergy).
Consulting for brands like Intelligent Change, Kettle & Fire, FourSigmatic, 500 Startups, Intelligent Change and several New York Times bestselling authors around digital marketing.
Writing two books on networking and landing your dream job. Plus starting a podcast called Outside of The Classroom to help young people on succeeding in their careers. Giving a keynote speech to over 4,000 high school students around taking control over their lives.
Running operations for MMT, a highly curated group of entrepreneurs, working together with Jayson Gaignard, a community-building expert.

I got to basically work with my business heroes and get paid to learn. A lot of the journey was not glamorous but it 100% beat me going to college, any day. 😎
---
I write a monthly email called, Tam's Jam, where I share my new essays and the best resources on the web to live life with clarity and community. Enter your email below and I'll send the next issue!