🚐 Tam's Jam: The life I left behind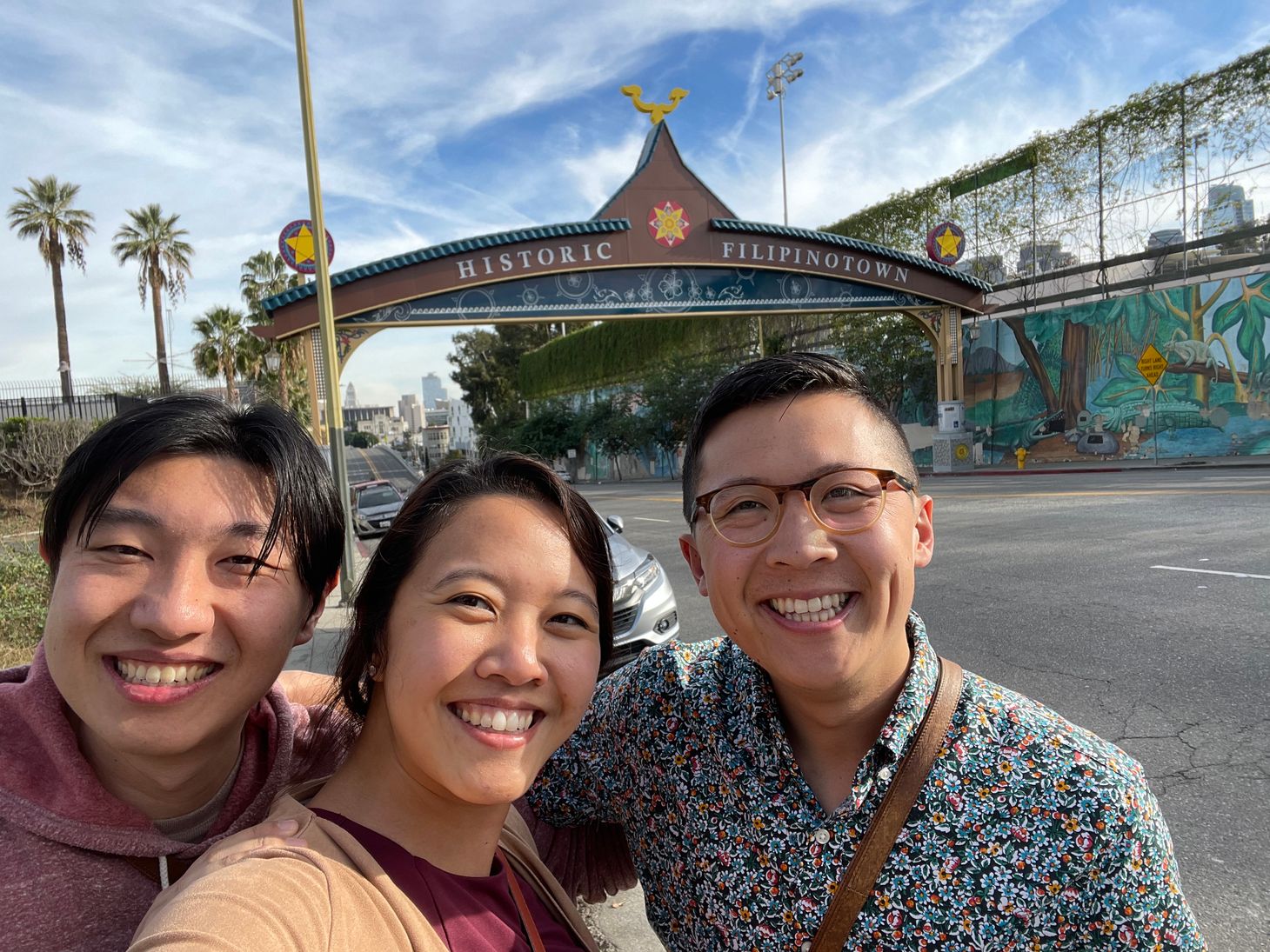 Heyo! I'm celebrating Thanksgiving and my bday with family in San Diego. ✌️
I wanted to shoot this month's issue of Tam's Jam before the holidays. Plus share a Black Friday deal on a Spanish course that I took this year and highly recommend.
In this issue: resources for writing books, making fun of Californians, language learning updates, the plague of modern society, and more!
—
Immersion is not how you learn a language
After several failed attempts to learn Spanish over my lifetime, I finally did it this year. Here's a vid of me speaking after 1 year of studying–not perfect, but more than good enough for me.
I feel super proud of my progress and my motivation is still strong. Sure, going to Mexico was helpful. But I met several expats who have lived there for years and still don't speak any Spanish.
Immersion is not the answer. If you have ever learned a new language, you would have experienced how difficult it truly is. There's a lot to actually study and when complimented with immersion, great things can happen.
I'm a proud student and now partner for the Spanish Academy, a course that played a big part to get me from zero to conversational. It gave me the structure I needed to learn the foundational stuff in a non-boring way.
Note: If you're looking for a thoughtful program to learn Spanish, I highly recommend the Spanish Academy. My friend Nate is having a Black Friday sale for 60% off, which is a steal for how much valuable content he's created. Check out the full course details here.
Nate's course, complimented with private 1:1 lessons on iTalki, with a trip to Mexico gave me the knowledge and deliberate practice I needed to excel.
I'm now focused on watching and listening to as much content in Spanish as possible, a technique that language learner experts call comprehensible input.
The theory is to consume content in the language you want to learn that you can mostly understand to level up. The best part is that it could be with any content that you're genuinely interested in!
I love MMA so I've been watching UFC fights in Spanish. I watched a fantastic documentary featuring one of my favorite fighters, Brandon Moreno.
I love chess so I discovered Spanish chess players. Here is the most-watched game of live chess in history between Rey Enigma, a mysterious chess player from Spain, and Anatoly Karpov, one of the greatest chess players of all time.
I love comedy and discovered the Comedy Central series, Alternatino. Which is like an English/Spanish version of the famous Key & Peele sketches. The video that made me laugh out loud is The World's Worst Translator (17M views).
This may sound very American of me to say but learning a new language opens you up to an entirely new world. New culture. New entertainment. New music. New people.
It's a legit superpower that anyone can acquire if they really wanted to. I really wish someone told me how valuable this was when I was younger. Qué increíble!
—
What I'm reading/watching
🚐 The Life I Left Behind (YouTube)
"thirty-seven, single, living in a van down by the river" I love how this human is defining what a meaningful life looks like to her and fully going after it. A random idea I had was to make a website of some sort featuring people like her who choose to live vastly different lives than how you should live.
😁 Good genes are nice, but joy is better (Harvard)
"Harvard study, almost 80 years old, has proved that embracing community helps us live longer, and be happier." Invest in your friendships and community y'all!!
🌻 Surviving the Bay Area (YouTube)
I've lived in the Bay Area for the majority of my life and I found this vid to be hilarious and accurate.
🤠 Californians Move to Texas (YouTube)
Speaking of California, I randomly came across a surprisingly well-produced comedy series that made me laugh out loud. I think it's healthy to laugh at ourselves every once in a while. This video does quite the trick.
🎓 Very Important and Hard to Teach (Collab Fund)
Some of the most important topics like who to marry, where to live, get along with people you disagree with are the hardest to teach. Real-world experience is the only school.
🎤 Bo Burnham: How The World Works (YouTube)
A brilliant clip from comedian Bo Burnham's comedy special, INSIDE. If you haven't seen it already, make time before the year ends to watch it in its entirety!
📚 Resources for writing your non-fiction book
I was toying around with the idea of writing another book and I wanted to share some amazing resources that I've found. Scribe Book School offers free, high-quality courses on everything from book idea to publishing to marketing.
I also bought a more tactical book called Write Useful Books that I'm really enjoying. It's entertaining, concise, and delivers on the title's promise. Lastly, Blake Boles' post on his behind-the-scenes process was a real eye-opener for me for a professional self-published book.
—
🐤 Tweets of the month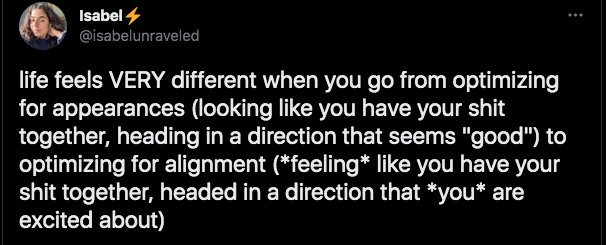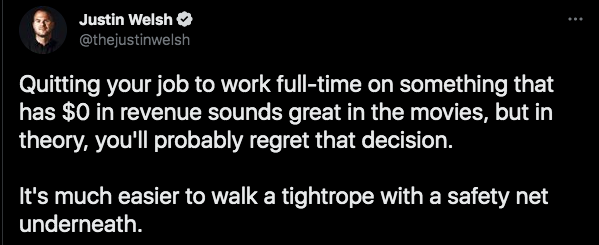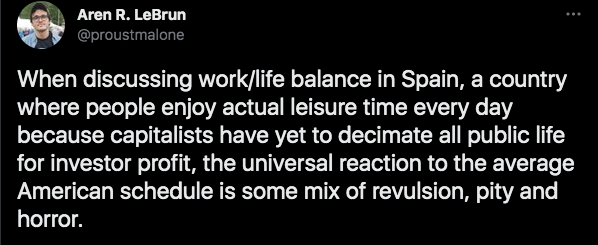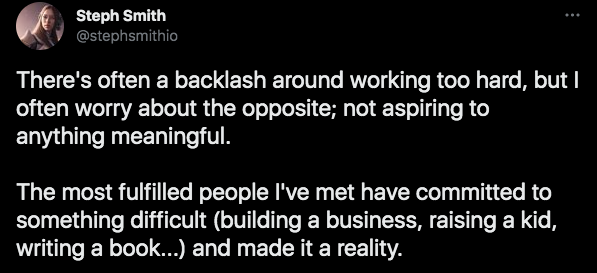 All tweets can be found on my Tweeter (@MrTamPham)
—
🙂 Before you go
🙏 Support Tam's Jam:
📚 My books:
Thanks for reading! See you again next month.
With gratitude,
Tam
P.S. This newsletter is sponsored by Spanish Academy! 🇲🇽 If you're looking for a thoughtful program to learn Spanish from scratch, having a structured course and a fun teacher will make all the difference. My friend Nate is having a Black Friday sale for 60% off his course, which is a steal for how much valuable content he's created.
Instead of watching random YouTube videos for self-study, I've gone through the entire course and built a strong foundation by going through each module step-by-step. Take advantage of the once-a-year offer and see the full course details here.
Tam Pham's Blog
I write about my adventures, learnings, and reflections on living my weird, unconventional life. Subscribe below!