I Took a Bachata Sabbatical For Six Months. It Was Awesome.
A recap of my bachata sabbatical where I ate, slept and breathed bachata for six months. This trip took me to Mexico City, Sevilla, Madrid, Barcelona, and Toronto. I'd do it all again if I could.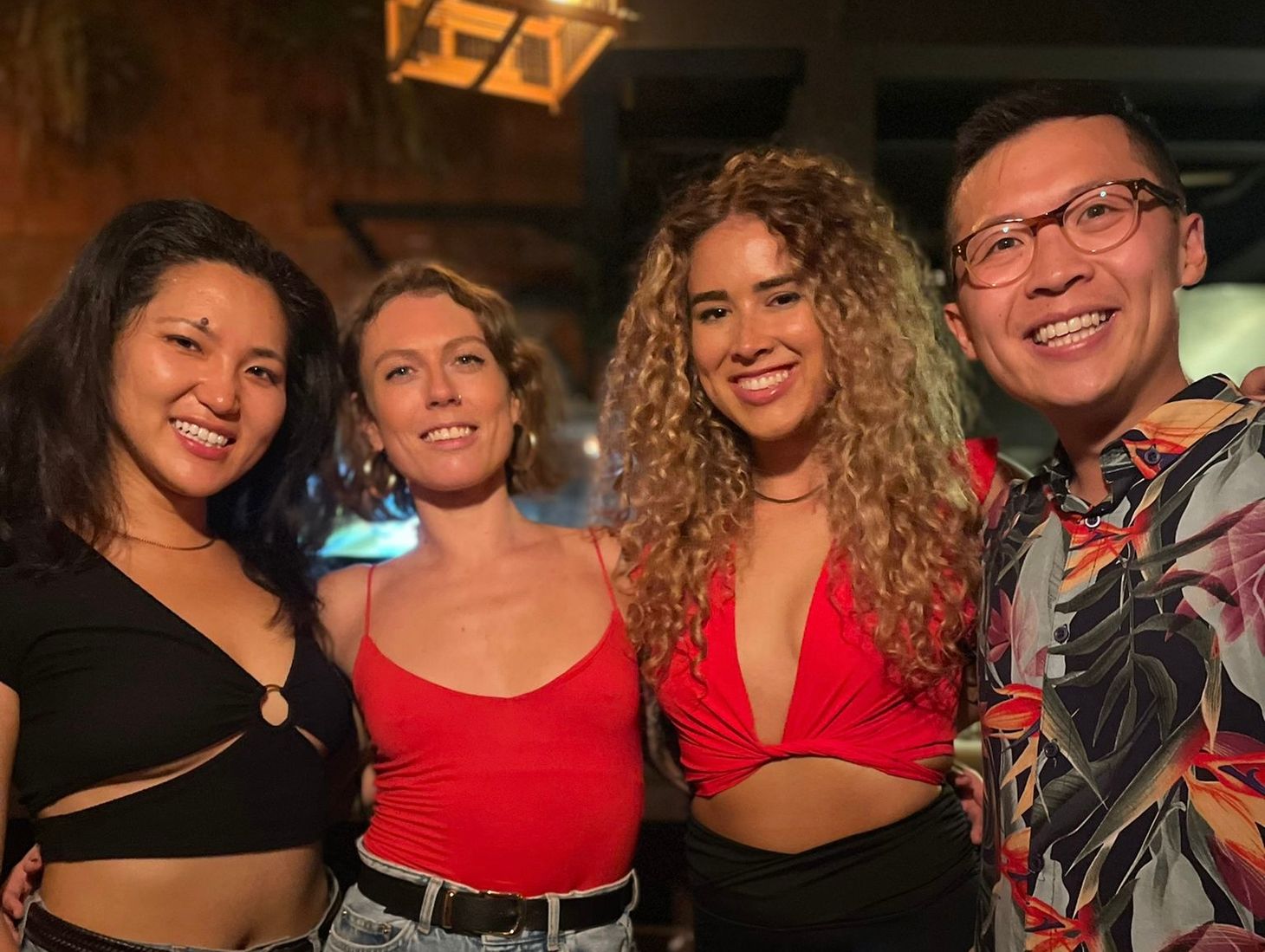 I just finished a sabbatical where I studied Spanish, traveled around the world, and danced bachata for six months.
I feel many mixed emotions after my adventure: content, accomplished, and totally exhausted,  Not an emotion but I'll add a little bit broke to the mix. 😂
But similar to my chess sabbatical, I had an incredible amount of personal growth and adventure. When I'm 80 years old and I look back on this adventure, I'd have no regrets, and I consider that a successful journey.
I tried my best to sum up my bachata sabbatical in a 10-min article. Enjoy!
Why I started this Bachata sabbatical 💃
The beginning of 2022 had a rude awakening planned for me:
I caught COVID but after my initial symptoms went away, I still had massive fatigue and brain fog. I discovered that I now had long COVID despite being a healthy young adult.
Long COVID forced me to quit my job and stop doing martial arts, dancing, and even hanging out with friends to prioritize rest. My main sources of meaning suddenly vanished overnight.
With one final kick in the butt, Canada still hasn't updated my permanent residence application. So once my work permit expired, I had to move my belongings into storage and leave the country.
I wasn't trying to go on a sabbatical. Life forced me to take one.
After four months, I started to feel a little better. I decided to travel to Mexico for to see how my body would react to doing the things I loved again. Like bachata!
What the hell is Bachata?
For those of you who don't know what bachata is, it's a Latin style of partner dance that originated in the Dominican Republic.
There are different styles of bachata. The style I like the most is sensual bachata.
Here's a clip of two of my favorite sensual bachata dancers.
Besides being a fun hobby, dancing bachata has so many other benefits.
🌏 You can meet new people very quickly. You dance with nearly half of the students in every class and dozens of more people during the socials. From Romania to Korea to Canada, there is a global community of dancers, giving you instant access to friends wherever you travel.
💘 There are a lot of cuties. Meeting people in person is 10x better than any dating app. Obviously, don't dance just to pick up people (which is what a lot of men notoriously do). I'm saying there are simply more opportunities to naturally meet people through classes and socials. They also happen to be cute.
😌 You get to touch other people! I mean that in the most non-sexual way lol. Physical touch is essential for emotional and mental well-being but we live in a society where platonic physical touch is not common or available for many people. I felt incredibly touch-deprived only a few years ago which is one of the reasons why I tried partner dancing.
Before I go any further, I know what you may be thinking…
"That's good for you Tam but I can't dance. So I could never try bachata even if I wanted to."
This is exactly what I thought when I saw people dance bachata.
"I could never do this."
"Dancing isn't for me."
"I'm not a dancer."
Underneath the surface, what I really felt was fear and shame.
"I'm actually too scared to try that."
"I will feel deeply embarrassed and ashamed when I mess up."
"I'm so bad at dancing. No one would want to dance with a bad dancer like me."
I've spent my life battling my fears and facing the unknown. These insecurities were a signal that I needed to lean into dancing even more.
So in 2019, I set a New Year's resolution to take my first bachata class.
Here's me when after 3 months of classes:
Yeah. It's pretty cringy.
But I was proud of myself for simply showing up.
I could go on about how I would run for the exits when the bachata social began. Or all the times I brought up the fear of messing up in front of attractive girls to my therapist.
But this post is about my bachata sabbatical so back to the scheduled programming.
Dancing Bachata in Mexico City 🇲🇽
While I was in CDMX, I took bachata classes or danced at socials 4x/week.
Here are the best places to dance bachata (and salsa) in Mexico City (CDMX).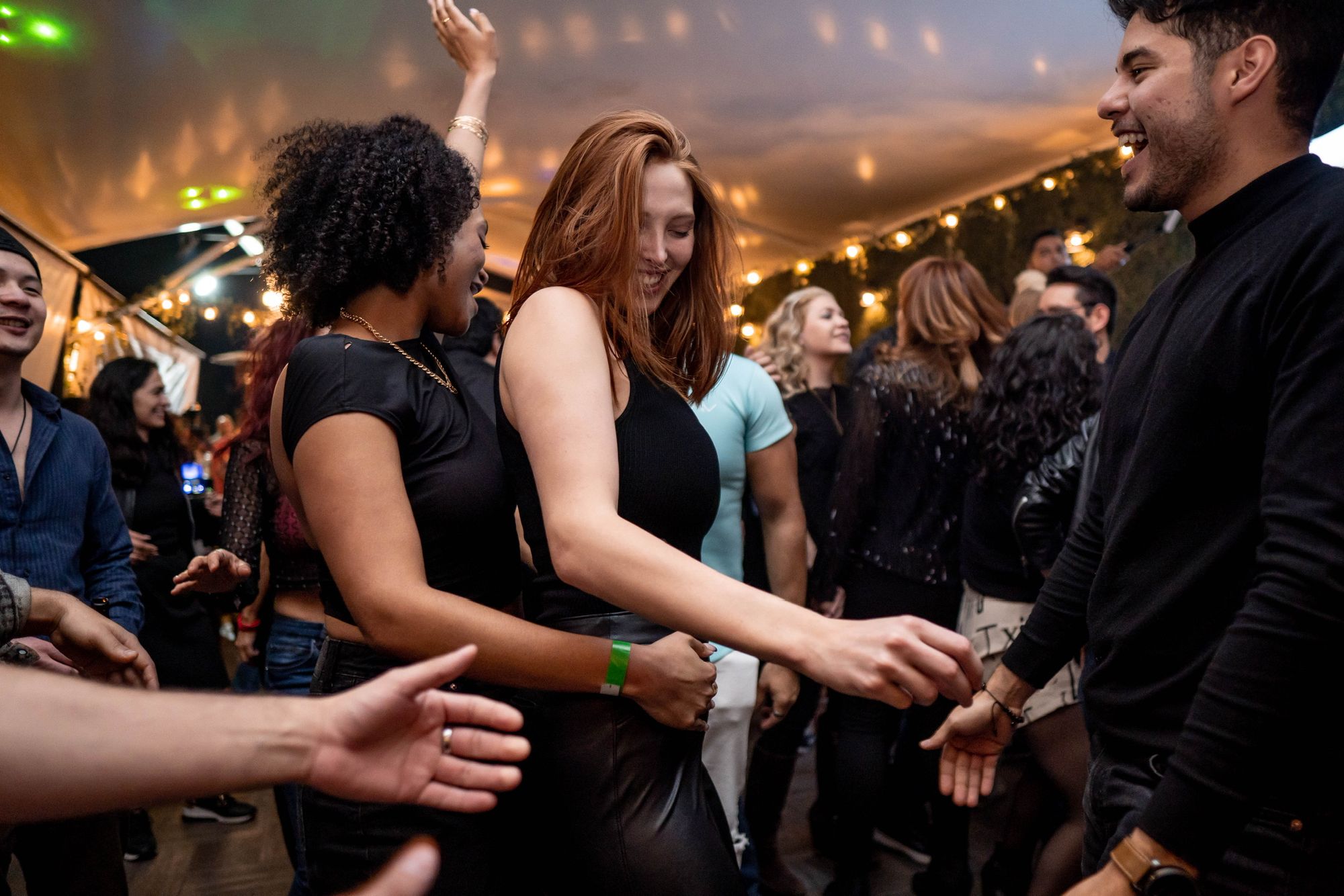 The cool thing about the Latin dance scene is that unlike other dance communities like hip-hop, everyone's pretty normal.
Meaning people aren't professional dancers who try to work in music videos or commercials. No one is dressing to the nines for class. We mostly have ordinary lives and dance for fun.
I've met most of my friends from Mexico through the dance scene and I'm still in touch with many of them today!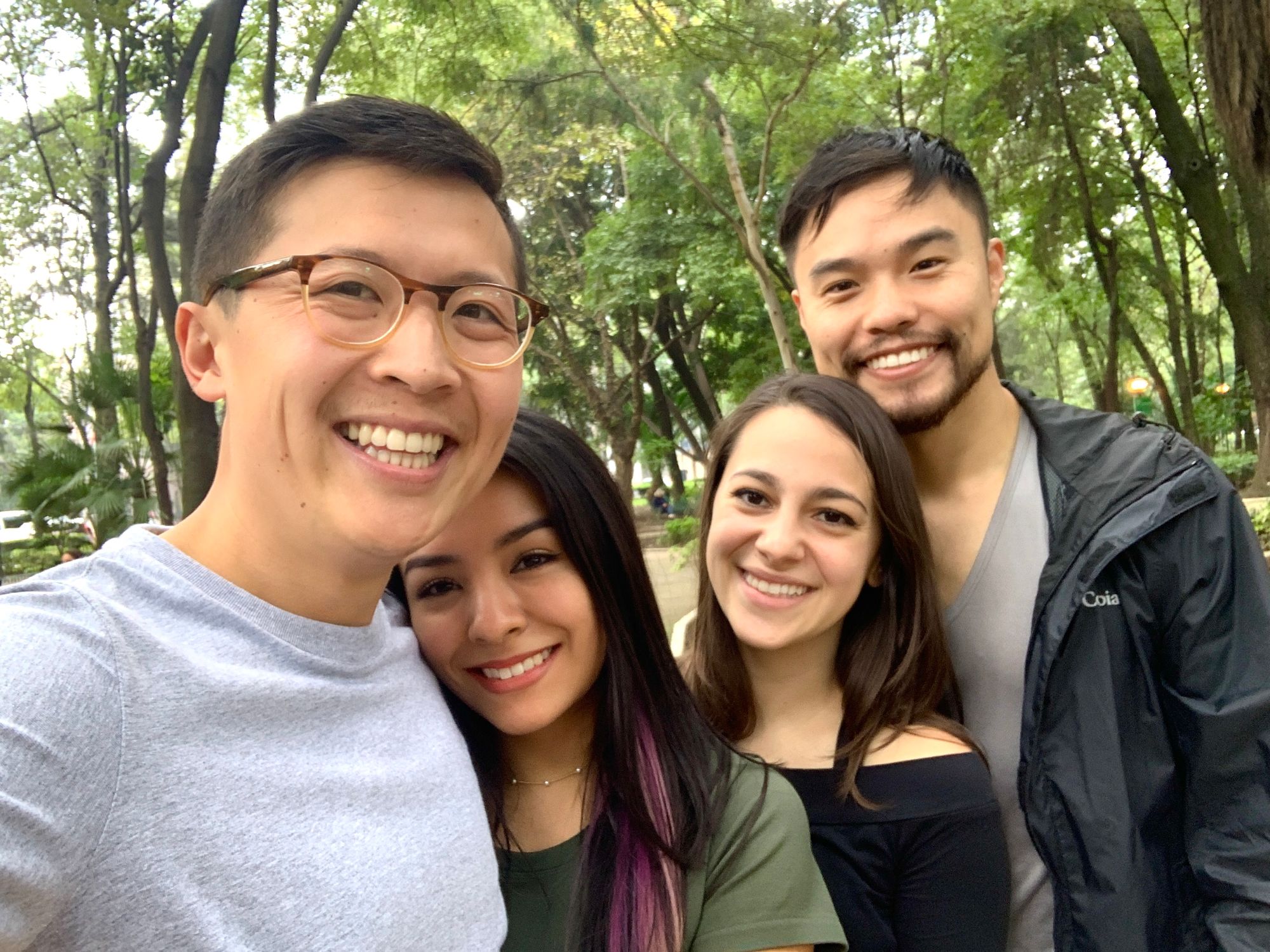 Even though I was dancing all the time, I felt like I was hitting a plateau. Group classes are cool but I felt like I was just memorizing patterns vs. actually understanding them.
I knew I needed to work privately with a teacher to get me to the next level.
I've been following Becky (@beckydeeve) on Instagram for months and I've always thought she was so cool. I never thought I'd be in the same city as her but on my 2nd day in CDMX, we literally bumped into each other on the street.
Fast forward a few months later, we scheduled a date for our first private.
Here's her roasting my form on day 1:
I was a bit skeptical of doing a private (with anybody) because being a good dancer does not always mean you are a good teacher. But Becky and her teaching process were kickass.
She started with an honest assessment of my strengths and weaknesses, which I had many. Then we spent the next month focusing on small improvements.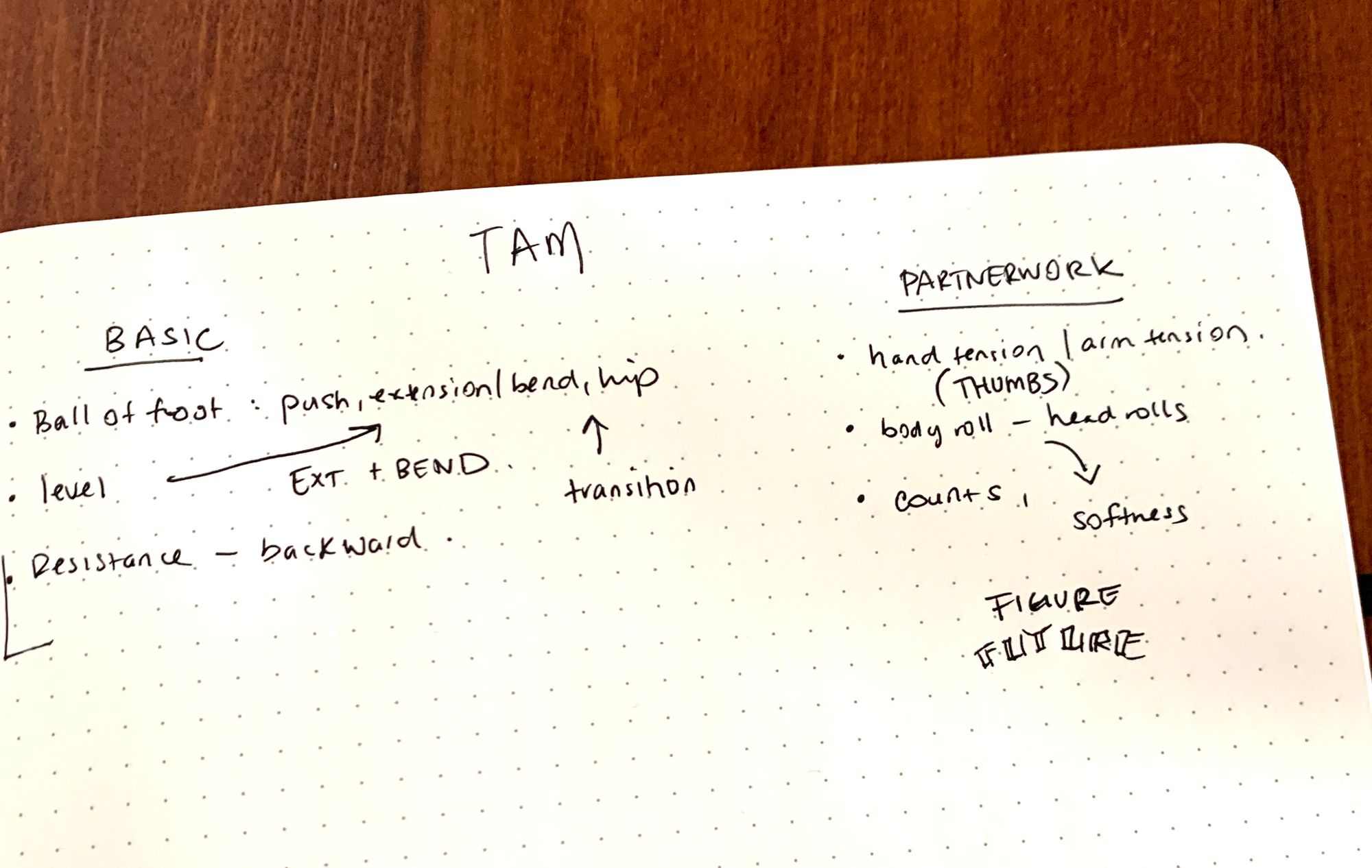 I'd go home and do light homework she would recommend. Then I'd go to the socials to practice what I just learned from class.
I had a ton of fun and I messed up all the time.
After working with Becky, I better understood the bachata foundations. How to lead patterns correctly. How much force to use. Where my body should be when I lead dips. And more.
I loved the way we approached the privates because I'd rather obsess over the fundamentals than attempt fancy spins or theatrical movements that would be hard to lead at a social.
For example in our privates, we focused on footwork for nearly half of the time. I thought this was a waste because I couldn't use this footwork stuff at the socials.
But I surrendered to her process and saw that it was more than just footwork. It was about musicality, body mechanics, and style… which all translated to the dance floor.
Becky is awesome. I highly recommend her classes if you're in CDMX.
This month-long sprint was exactly what I needed before going to Spain, the capital of bachata sensual.
🕺
From "thinking about the next move" to dancing with flow
Imagine you just learned some cool figures during your bachata class. You're excited to add these combos to your repertoire. But when you hit the socials, you "suddenly" forget everything you've learned... 😩
I hated this feeling. So that's why I created
Bachata Library
, the ultimate system that helped me remember and master dance moves.
I can now learn new moves, track them in my Bachata Library, and execute them at socials within just a week of practice. After adding dozens of new figures, I now have a wide range of tools to better express myself and connect with my partner.
If you want to "get out of your head" and feel more flow, start creating your own
Bachata Library
. 🤓
Dancing Bachata in Spain 🇪🇸
I already had a trip planned to Greece to celebrate my friend's wedding. The flight tickets were so expensive so I thought it would be more worth it if I visited Spain as well to practice my Spanish and take bachata classes there.
I only planned to stay for two weeks to be a tourist and drop in for a class or two.
Then I randomly met David (@davidhoangdance) on Instagram when the algorithm suggested his video. After a few back-and-forth messages, he encouraged me to go to a bachata congress. 😯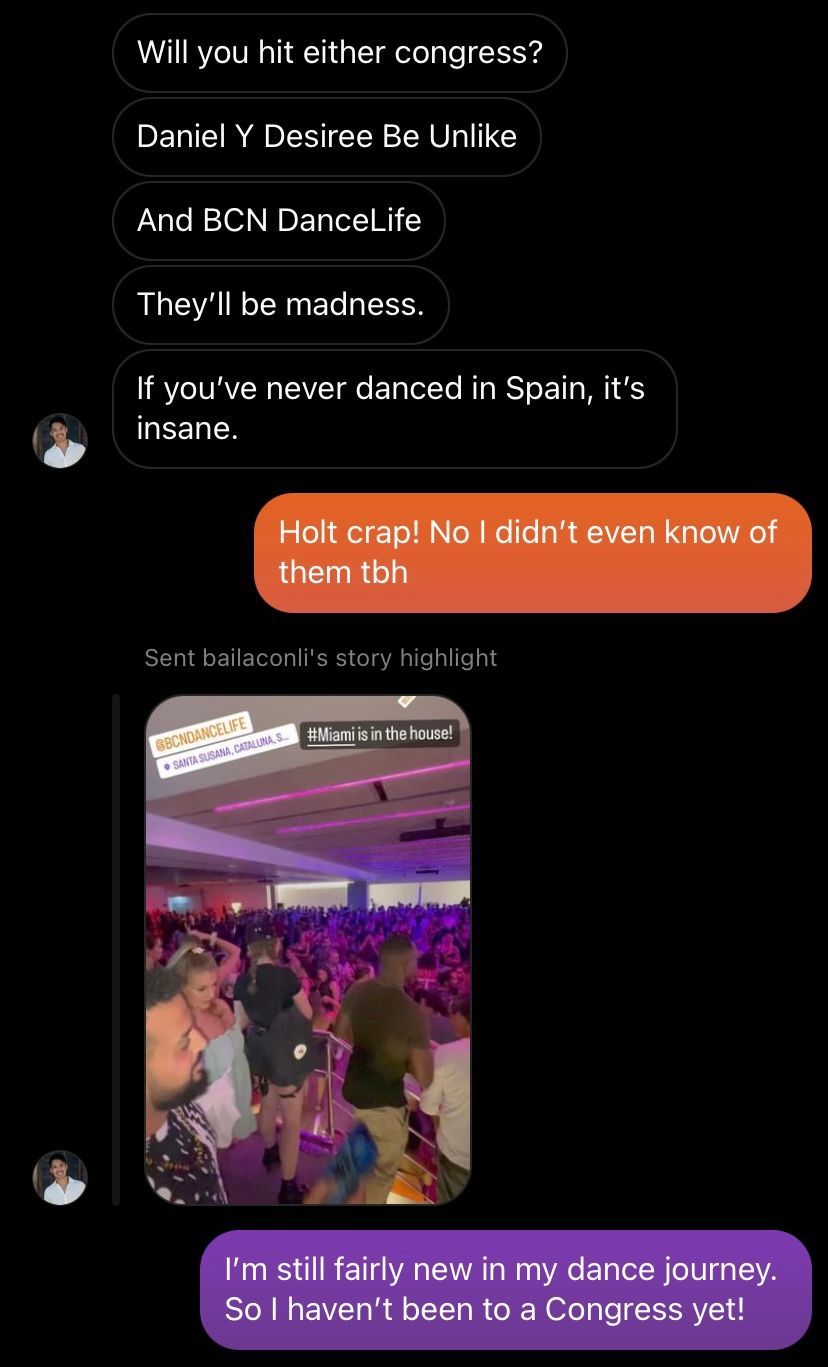 Dance congresses are these big weekend events where attendees take workshops all day, watch epic performances in the evening, and dance at the socials until 5am.
Repeat the next day.
Some of the best dancers fly in to teach. Attendees from around the world come to dance. Everyone's usually pretty skilled because who else is crazy enough to fly to an event for an intense weekend of dance?
I felt very intimidated since I didn't know anyone, my Spanish wasn't amazing, and I was a beg/int dancer compared to the dancers from Spain.
But this fear only meant that I should definitely do it.
I extended my Europe trip and bought nonrefundable tickets to the dance congresses. Go big or go home.
Spain, here I come.
Dancing Bachata in Sevilla
My first congress experience was wild. I went to an event called DyD Be Unlike. The congress is hosted by a famous bachata couple, Daniel and Desirée, in their hometown.
I didn't take a close look at the lineup when I bought the ticket. So I felt even more excited to see some of my favorite dancers teach the masterclasses and workshops!
I've followed some of them since the beginning of my journey!
I also had the opportunity to join a choreography class with Daniel and Desiree where I performed bachata in public for the first time. 💃
Remember David? That crazy guy who encouraged a stranger to go to this congress??
We became IRL friends and he was the coolest person I met during my trip.
He's also a videographer (check out his IG @ilovesocialdance) and was kind enough to film an epic video for me.
You're the best, David!! 💖
After the weekend was over, I took the next few days to simply recover. My legs were absolutely destroyed. Sleep schedule out of whack. Socially exhausted.
I usually don't go to bars, dance at clubs, or party really. Is this how the other half lives? So fun and also super unsustainable. 😆
This was just the beginning too.
Dancing Bachata in Madrid, Spain
I didn't go to a congress in Madrid but I had a chance to take classes from two couples that I really admired.
I also danced at two iconic socials from Madrid: BE Madrid at Ermita de la Virgen del Puerto and Jowke Latín International.
Madrid feels like people are simply living a normal life here. Whereas in Sevilla and Barcelona, there are more foreigners doing touristy things.
I really liked this about Madrid. While I danced a lot, it was the perfect segway I needed before another congress in Barcelona.
Dancing Bachata in Barcelona
The last stop of my trip for BCN Dance Life Congress–the biggest congress that I'll probably ever go to.
At this point, I was pretty exhausted from all the travel and late nights. But the show must go on.
This congress was actually not in Barcelona but in a city called Santa Susanna. We had to take a shuttle there for an hour. The venue was right by the beach and it was packed!!
This time, I paced myself. I took fewer workshops to rest my body and danced socially at the pool parties and night parties.
More fun. More workshops. More socials.
You get the picture.
By the end of this congress, I felt like I was danced out. This was another sign that told me this dance sabbatical has come to a great close.
Dancing Bachata in Toronto 🇨🇦
I ended my trip with a visit to Toronto, where I used to live, to visit friends.
It just so happened that the weekend I landed there was the biggest Bachata/Salsa congress in Canada!!
I impulsively bought tickets to just the socials while I was in Spain. I immediately regretted that decision once I landed because I did not feel like dancing at all.
But I couldn't let the tickets go to waste... right? Exhausted and jet-lagged, I went out again, and was honestly disappointed.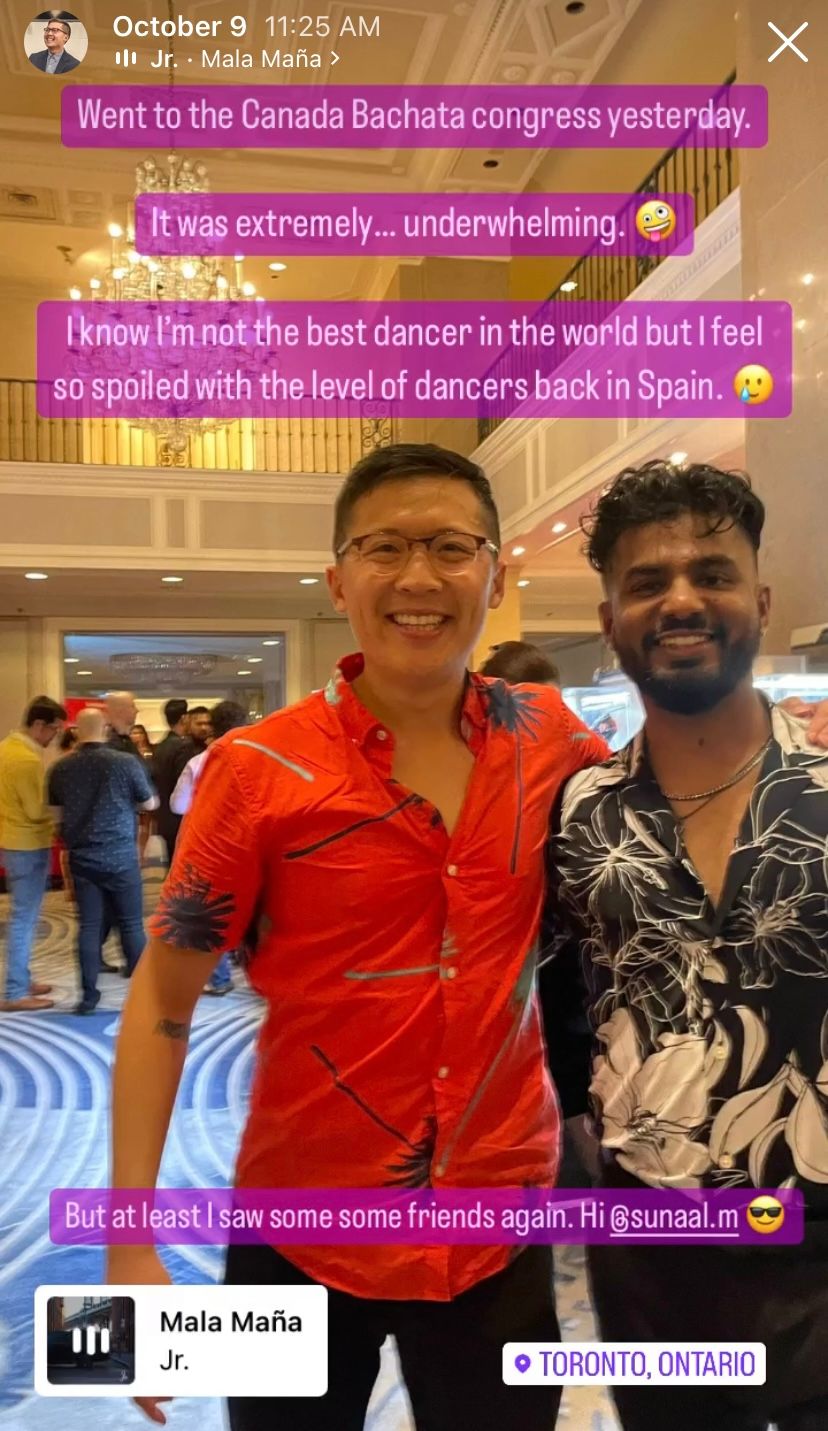 The contrast in skill level from Spain to North America was telling.
I danced with mostly beginners for two hours or so. That's normally ok for me. I think it's noble to pass on good dance energy as more advanced dancers have done the same for me.
But I wanted to simply practice the int/adv moves I learned in Mexico and Spain. Some of it worked but most of it didn't. I left the party early lol.
Looking back, I was being a diva. A Bachata snob. 🙈
I felt it was partly justified. I skipped Sunday's social and simply spent quality time with friends.
This was officially the end of my dance sabbatical.
⏰
UPDATE: I visited Toronto again the following year and I had a MUCH better time. See my experience dancing bachata in Toronto
here
.
Reflections from my Bachata Sabbatical
Some thoughts, in no particular order.
Congresses are great for social dancing but horrible for learning.
In my ideal world, I'd have a few teachers with a small group of students around the same level. We'd learn the techniques and foundation, practice with each other, and get more deliberate practice at the socials. Learning a random pattern in one hour with a huge group of people can expose you to many moves but not master any.
I like dancing. I don't love dancing.
I have friends who want to dance non-stop. While I liked to dance, I love the feeling of learning and progressing much more. For example, I think it is a waste of time to go to a social without having new moves to practice. Or without a specific intention like focusing on musicality. There have been times when I've found myself repeating the same moves because I've used everything in my tool kit. There's no growth there and I got bored really fast.
I wish I had taken private lessons sooner.
I really leveled up when I started my privates with Becky. I knew what I was doing wrong and had a game plan for improvement. I look forward to resuming my privates with her and other teachers when I go back to Mexico.
I wish I had a friend to join me for the congresses.
I traveled around Europe on my own. Making friends as an introvert in a language I wasn't fluent in was exhausting. Of course, I made friends who spoke English. But there's something different about having a good friend to share an Airbnb with. Or to retreat when you're not feeling social. Or simply to experience new memories together. I had many friends but I felt a specific type of loneliness during my adventures.
Winding down
I knew my sabbatical was over.
I feel proud of all the dance progress I've made.
I took a big leap to dance at two elite congresses.
I am itching to do other meaningful things outside of dance.
No one had to force me to quit. My gut simply told me that it was time to do the next thing.
Say hi to me on Instagram (@tamphambachata) and share your thoughts about this post! Thanks for reading to the end. 🤓
🕺
From "thinking about the next move" to dancing with flow
Imagine you just learned some cool figures during your bachata class. You're excited to add these combos to your repertoire. But when you hit the socials, you "suddenly" forget everything you've learned... 😩
I hated this feeling. So that's why I created
Bachata Library
, the ultimate system that helped me remember and master dance moves.
I can now learn new moves, track them in my Bachata Library, and execute them at socials within just a week of practice. After adding dozens of new figures, I now have a wide range of tools to better express myself and connect with my partner.
If you want to "get out of your head" and feel more flow, start creating your own
Bachata Library
. 🤓
Tam Pham's Blog
I write about my adventures, learnings, and reflections on living my weird, unconventional life. Subscribe below!