Heyo! 👋
I'm writing this from a hotel room in Toronto (mandatory quarantine for international travelers). I had to leave last November because of some VISA issues and I'm so happy to be back up north! 🇨🇦
In this month's issue, you will find two new articles that I've published, tips on battling zoom fatigue, uplifting news, and more. Let's dive in! 🙂
—
I used to look down on people who had regular 9-5 jobs. I thought the dream was to find what you love and never work a day in your life.
The average person spends 8+ hours a day at work. You should love the grind and be excited about your projects. Your career should give you purpose, freedom, and happiness. Why settle for anything less!?
But over the last 7 years, I've changed my mind, and here's why.
—
I love Taboo and wanted to play the game with my friends virtually through Zoom. But the websites and templates that I saw online were quite basic. So I designed my own template and my last game night was a big hit! 🙂
You can click here to learn how to facilitate your next Taboo game night virtually. You can bypass the email opt-in on that page to get the template here as a perk for already being subscribed. 😉
—
✅ Follow the Green Lines
COVID has been a thorn for everyone and it's easy to feel despair or hopelessness. I've definitely had my share of lows and hit my pandemic wall several times. This visual is a great reminder for me to follow my green lines.
—
👍 It's OK To Change Your Mind
I change my mind all the time. Not in a wishy-washy kind of way but in a way that's more like,
"Oh look! new data. looks shiny. let me think about this a little more and see if it's true."
I've changed my mind about what my dream job looks like, what religion I follow, whether or not I should stay in college, and more after gaining new perspectives. It feels awesome to be able to drop my ego of wanting to be "right" and learn from others.
—
Stanford researchers published a peer-reviewed article on the four causes of Zoom fatigue and what to do to fix them. You can read the piece here or read my notes below.
Reduce the window size and make people's faces smaller because "excessive amounts of close-up eye contact is highly intense."
Use the "Hide self-view" feature because "seeing yourself during video chats constantly in real-time is fatiguing."
Use an external keyboard or external webcam to create distance or flexibility because "video chats dramatically reduce our usual mobility."
Give yourself an audio-only break for long stretches of meeting because "the cognitive load is much higher in video chats."
—
😀 Uplifting Stories
—
📚  Photo of the Month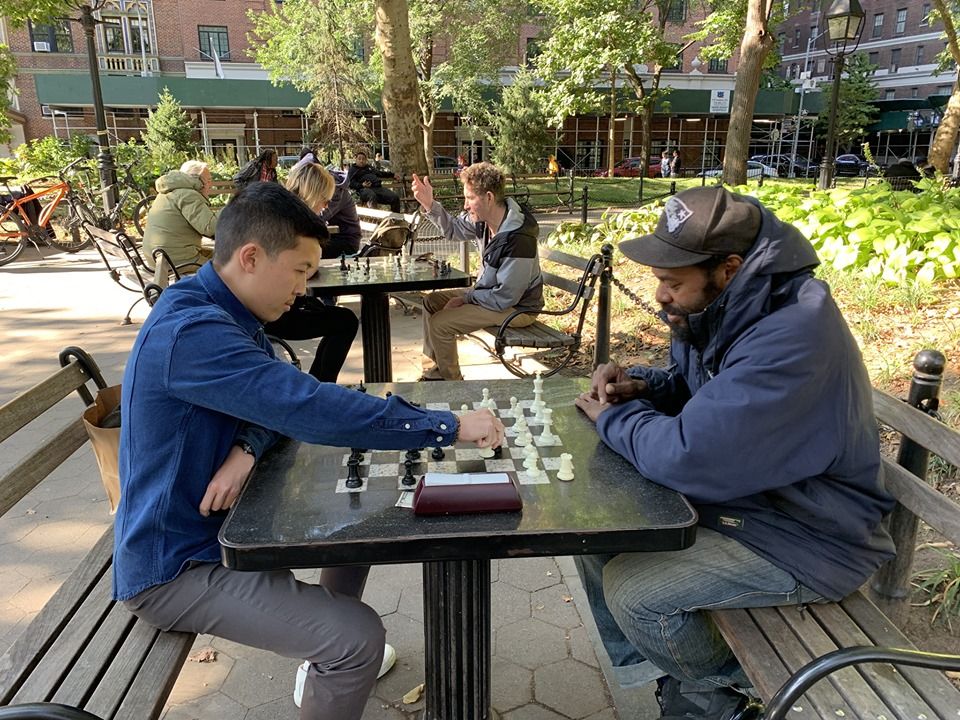 1 year ago, I had an amazing afternoon battling chess hustlers at Washington Square Park. Little did I know that this would be one of the last opportunities to play a simple board game, in-person. I'm wishing you all good health during the pandemic - can't wait to play chess IRL soon. ♞
—
Final Thoughts
Thanks for reading! If you dig it, I'd love it if you shared Tam's Jam with a friend. You can send them here to sign up.
As always, let me know what you're reading (or watching). I'll share my favorites in the next issue of Tam's Jam.
Have an amazing day,
Tam
Tam Pham's Blog
I write about my adventures, learnings, and reflections on living my weird, unconventional life. Subscribe below!