The Opportunity in Giving Up On Your Dreams
We are told at a young age that we can do anything. But I believe it is impossible, and sometimes unwise, to achieve these goals at any cost. Because the dream that we once thought would make us happy may not be what actually gives us a meaningful life.
Brendan Schaub had a dream to be the UFC champion of the heavyweight division.
Originally a football player, Schaub went undrafted in the 2006 NFL draft and retired a year later to explore the world of Mixed Martial Arts (MMA). Schaub got really good, fast, which he credits to his natural athleticism.
In 2009, Schaub signed with the UFC to compete on their tenth season of The Ultimate Fighter. After winning his first three bouts. the UFC offered him an official contract which was the coveted prize that fighters around the world dream of achieving.
During his nearly six-year career, Schaub entered the octagon 11 times. He was pretty good, but not great. Schaub held a 6-5 record that included getting knocked out in four of his five losses. His skill level was far inferior compared to the top-ranked fighters in the division.

But Schaub was determined to train hard and never give up his dream of becoming a champion. That's what you're "supposed" to do. Right?
After his most recent loss against Travis Browne, Schaub was invited to be a guest on Joe Rogan's podcast who is a UFC commentator and a lover of all things MMA. 20 minutes in, Rogan dives into what would be known as the infamous "intervention" conversation that changed Schaub's life forever.
In a nutshell, Rogan candidly shares that Schaub will never be skilled enough to make it to the top and that he should retire from fighting now before it is too late.
Or to put it more bluntly: You're not going to make it. Give up on your dream.
The Happiness Trap
We are told at a young age that we can be whoever we want when we grow up. We can dream big and accomplish anything. "Reach for the stars!" my 1st-grade teacher would tell me.
But as I get older, I believe it is impossible, and sometimes unwise, to achieve some of the audacious goals that we once strived for. This isn't a setback or a failure in my eyes. It is an opportunity and often a blessing.
Because the goals that we once thought would make us happy may not be the thing that gives us a meaningful and fulfilling life.
Let's contrast Schaub's story with another fighter who had a similar goal.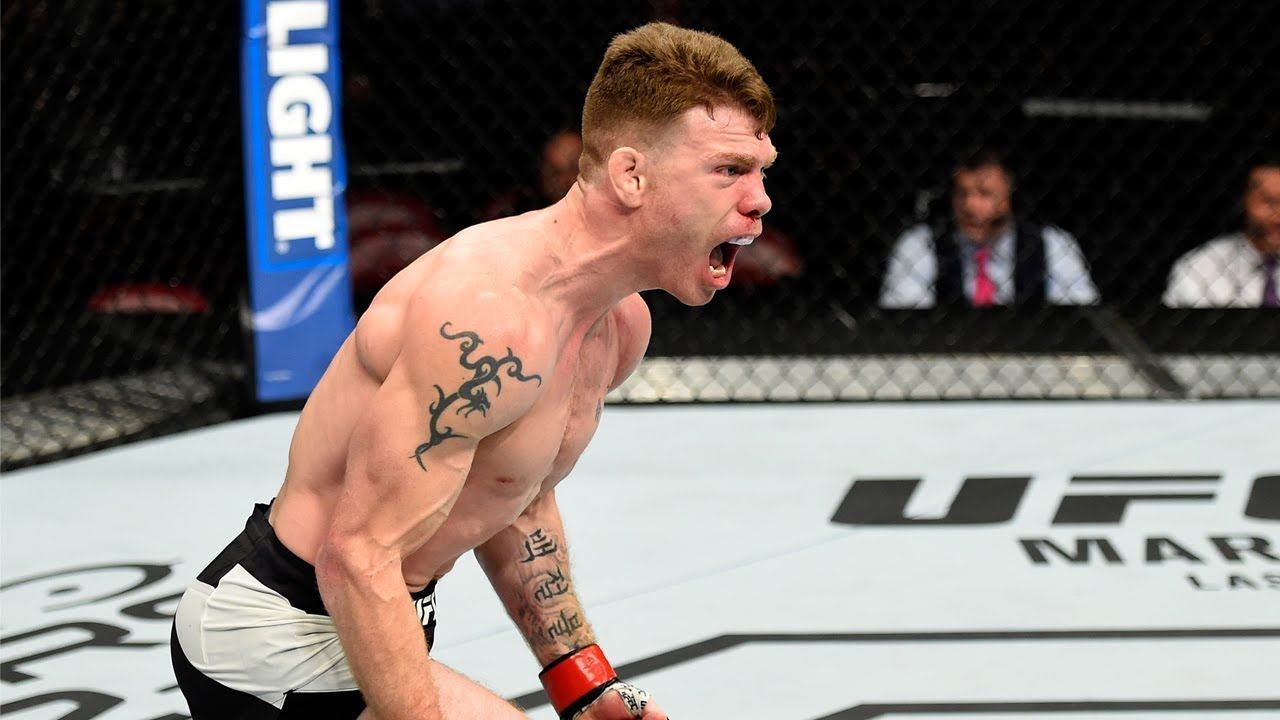 Paul Felder had a dream to be the UFC champion of the lightweight division. But on May 22, 2021, Felder officially announced his retirement from MMA on his own accord.
Now Felder isn't your average bloke. At his peak, Felder was ranked #6 in the world and was the last person to defeat the current UFC Lightweight Champion, Charles Oliveira.
Felder is making more money per fight now than ever before. The UFC even offered him a brand new contract for him to keep fighting, something that his younger self would have dreamed of accepting.
But Felder wasn't interested. What's changed?
Well, many great things has blossomed for Felder outside of the octagon.
While still being an active fighter, Felder joined the UFC commentary team which has launched a new career he enjoys. Felder has also become passionate about triathlons and spends his free time swimming, running, and cycling.
Felder and his girlfriend also had their first child! After losing a close fight against Dan Hooker at UFC Auckland, Felder teared up during his post-fight interview after saying,
"I got a 4-year-old at home that misses me every time I go away like this."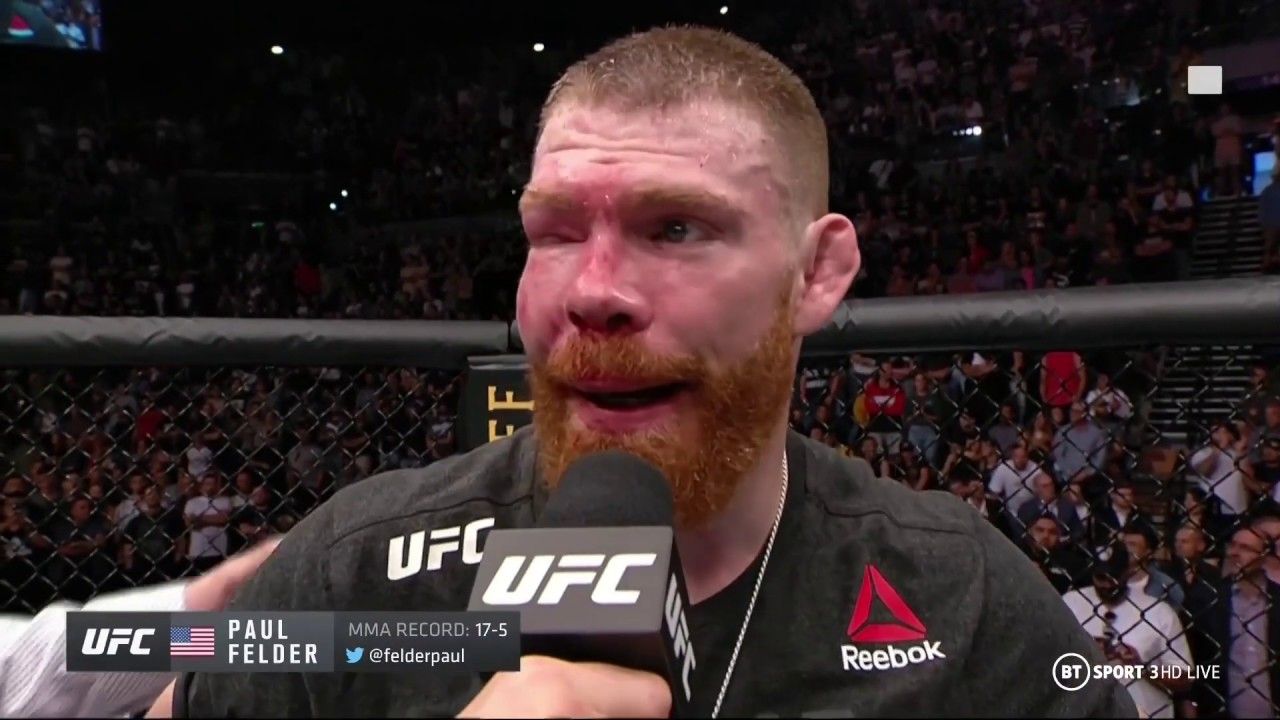 The lightweight belt used to be worth fighting for (no pun intended). But at 37 years old, with a family and a thriving new career, Felder gave himself an honest assessment of what was more important to him at that moment in his life.
Felder saw the other opportunities in his friends, family, hobbies, and commentating that, when all put together, is quite a rewarding life.
It was a tough decision, especially when you've dedicated 25 years of your life towards perfecting. But Felder knew it was time to hang up his gloves.
Sure, he could keep grinding and endure more physical damage. After a few years, he may have a razor-slim chance to fight for the title. But at what cost?
In his own words,
"I would rather retire a touch early than a touch late."
What are you willing to struggle for?
In Mark Manson's book, The Subtle Art of Not Giving a F*ck, he states that the question "What do you want out of life?" is the wrong thing to ask when you're looking for clarity.
You might say, "I want to be happy and have a great family and a job I like." But that answer is common, vague, and doesn't tell us much. Manson argues that a more interesting question that most people never consider is:
What are you willing to struggle for?
"People want an amazing physique. But you don't end up with one unless you legitimately appreciate the pain and physical stress that come with living inside a gym for hour upon hour, unless you love calculating and calibrating the food you eat, planning your life in tiny plate-sized portions.
People want to start their own business. But you don't end up a successful entrepreneur unless you find a way to appreciate the risk, the uncertainty, the repeated failures, the insane hours devoted to something that may earn absolutely nothing.
People want a partner, a spouse. But you don't end up attracting someone amazing without appreciating the emotional turbulence that comes with weathering rejections, building the sexual tension that never gets released, and staring blankly at a phone that never rings."
For normal people like you and me, our jobs aren't quite as high stakes as taking significant strikes to our heads. But there is something valuable we can take away from Felder's decision to retire.
For Felder, fighting up for many more years was not worth struggling for anymore.
It felt more aligned to spend time with family and compete in triathlons rather than to be stubborn and keep going just for the sake of it.
"Real, serious, lifelong fulfillment and meaning have to be earned through the choosing and managing of our struggles."
If you're lucky enough to do so, choose your struggles that will be worth the pain.
We Should Celebrate People Giving Up More Often
I had a dream to be the first Vietnamese basketball player to make it to the NBA.
I was pretty good in middle school and even make it to the high school team in my freshman year. But I was the worst player on my squad. Everyone was faster, bigger, and more skilled.
I barely got any playing time and cheered my teammates on from the bench. Even if I dedicated the next four years towards training, I realistically still wouldn't have been good enough to make it on the starting lineup.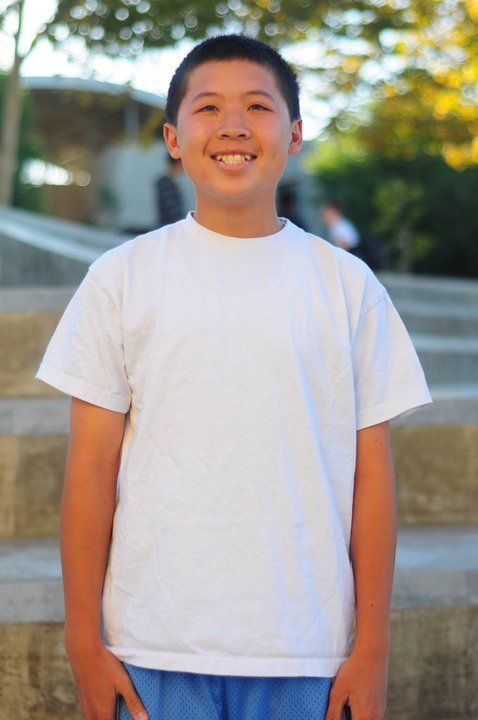 So I quit mid-season.
I felt like a failure because I grew up believing quitting is bad. Quitting means that you didn't have what it takes. Quitting is for losers.
But looking back, that was an amazing decision because playing on the team wasn't worth the struggle. I used my free time for all the other opportunities my high school offered which was amazing.
Today, I give up on my dreams all the time.
I will never have a Netflix comedy special. I love the idea of making a room erupt with laugher but I wasn't ready to put in hours of work in writing jokes and performing for empty stages for years on end.


I will never be a chess grandmaster. I love the Grandmaster title because it sounds super impressive. But I do not look forward to spending my days locked up in a room staring at a chessboard all day studying.


I will never write a New York Times bestselling book. I had a vision of seeing people buy my book at the airport and me staring in the distance thinking how cool I was. But as I got to know the industry better, I realized how much of a vanity metric this was, and no longer have any interest at all.
Hurray!!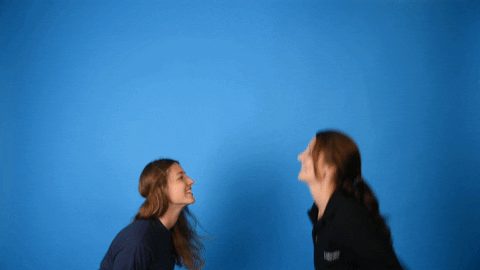 These big goals were not worth struggling and I can find peace in letting them go.
Instead, I can do all of these things for fun like perform stand-up at an open mic, or beat a nationally ranked chess master, and publish my own book. Sure, these goals aren't that impressive on paper, but I don't care.
I thought these "big" goals would make me happy. But in reality, I found more meaning in achieving these "small" goals vs. sacrificing my 20s to achieve a goal that wasn't worth it.
What Happens After You Give Up On Your Dreams
After his conversation with Joe Rogan, Schaub took what Rogan shared surprisingly well given the circumstances. Schaub knew that Rogan was probably right and after discussing the options with his friends and mentors, Schaub officially retired from MMA a year later.
Since then, Schaub has launched a successful career in entertainment performing stand-up comedy, hosting podcasts, and even hosting TV shows. Schaub and his romantic partner also brought two sons into the world currently age two and five.
Rogan invited Schaub back on his podcast in 2019 (5 years later) and revisited that infamous conversation where Rogan tells him to give up. Schaub admits that their conversation was one of the only ways that would have convinced him to hang up his gloves.
"The ego that I had at that time, especially fighting man, getting to that level, that ego is insane. That narcissism, the dream of, 'Oh I can beat Cain or Stripe or those guys.' I think the only way I could have bridged that gap [from pursuing entertainment] was you going so hard in the paint."
While I don't recommend watching Schaub's recent comedy special, I believe he made a wise decision in leaving the UFC, before it was just a touch too late.
Final Thoughts
You may choose a goal to work towards and everything may feel 100% aligned. But as time passes, priorities change. Values change. You change.
Now is the time to reassess.
Do I still want this goal or has it changed?
Is this dream still worth struggling for?
Am I being completely honest with myself?
The point of this introspection is to make sure that you are going on the right path instead of sprinting in a completely different direction.
Choose your struggles that will be worth the pain. Only then can you find peace in letting go of the rest.
Tam Pham's Blog
I write about my adventures, learnings, and reflections on living my weird, unconventional life. Subscribe below!