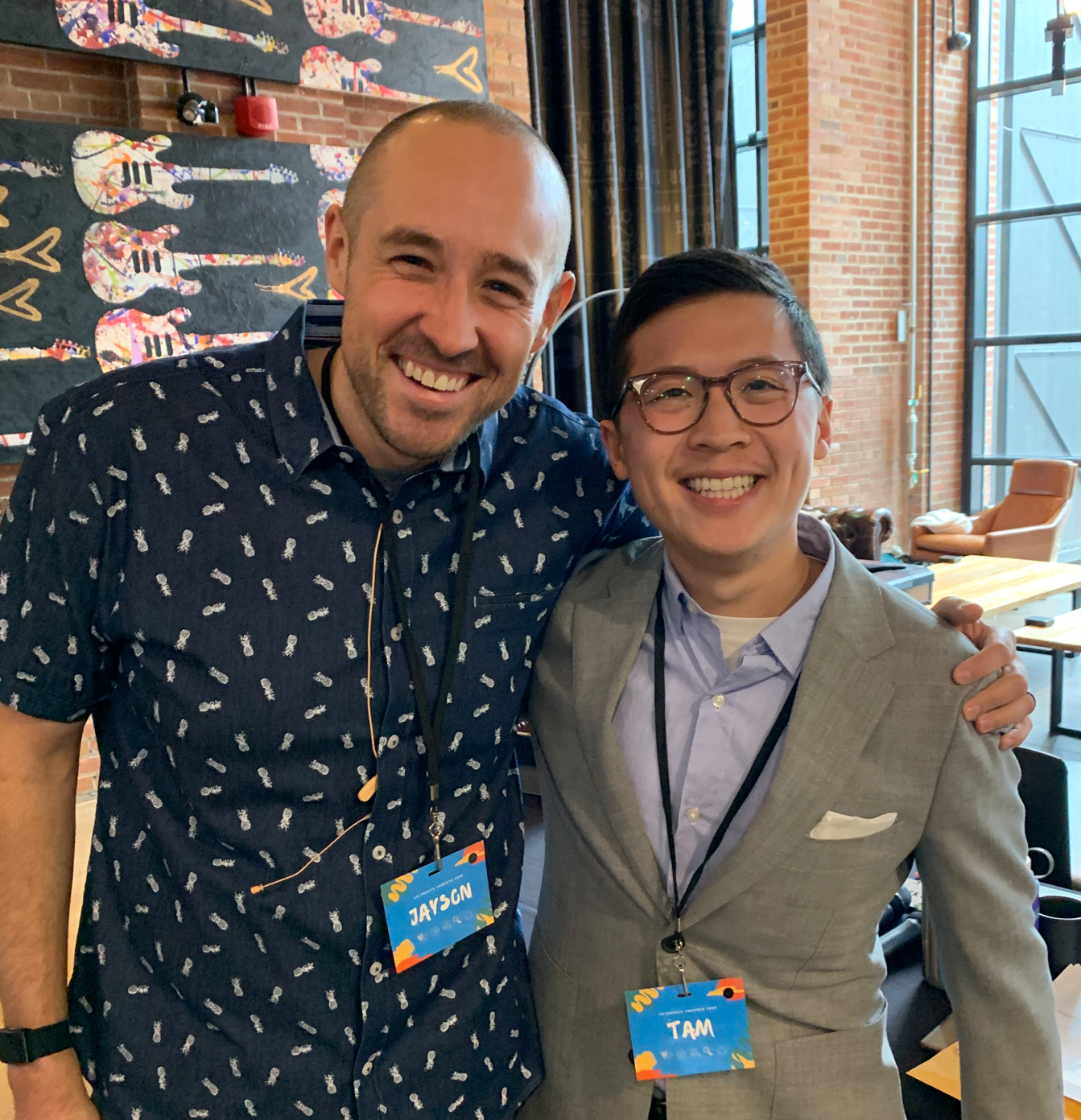 I write a review every year on my birthday to reflect (past editions here: 2019, 2018, 2017, 2016, and 2015). Here's what my 2020 looked like:

The goals I set at the beginning of 2020 were simple:
Dance bachata
Take improv classes
Meet my new girlfriend
Build homes for a non-profit in Nepal
Road trip with my bff Chloe and eventually move-in together in Toronto!

But like many of you already know… COVID took a giant shit on everyone's plans. No more dancing, improv, dating, traveling, and I even had to leave Canada recently because of VISA issues. 😥

While I've definitely had bad days and sometimes weeks, I am proud to say that I felt like I really made the most out of what I had.


After feeling incredibly lonely during quarantine...

I started a weekly Zoom workout group (that's still going!) with friends to stay active and connected with people I normally wouldn't see every day. 💪

I co-started a weekly poker group for a few months. At our peak, we had a weekend tournament of 30 or so people. ♣️

I started doing yoga with my mom every Sunday over Zoom. We would catch up for 30 min and then watch a Yoga with Adriene video for a short workout. 🙂

I joined a little dance pod with two friends to dance salsa which was one of the highlights of my isolated quarantine. 💃

After getting fat for the first few months of quarantine…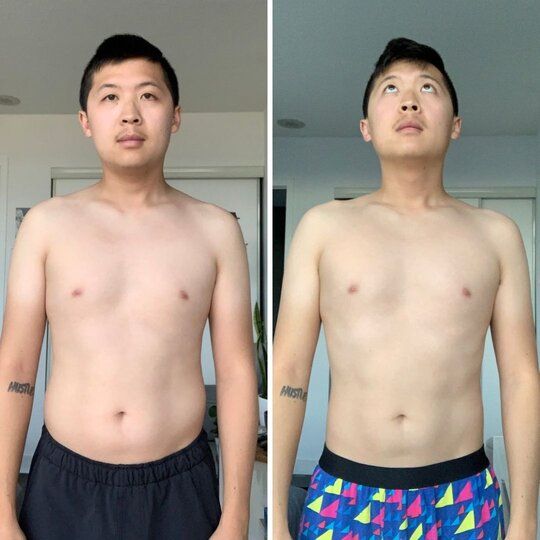 I joined a 1-year coaching program in Precision Nutrition that has really helped me get on track with my health. Instead of the typical bodybuilding workout plan of eating 2500+ calories and working out like a crazy gym rat, they took me through a process known as recomposition, which basically helped me lose fat and gain muscle in a healthy, sustainable way. I've found their work to be extremely valuable so far. 💪

I bought an Oura ring to track my sleep. I've struggled to sleep well for the past several years but now I finally have something to give me real data on how I'm doing and what I need to do to improve. I still have problems (LOL) but my sleep has been much better so far. 😴

I discovered Ziva meditation, Wim Hof breathing, the power of cold showers, and a fantastic cooking from scratch course taught by my friend Meghan. Not everything "stuck" with me but I'm happy that I have new tools that can help me when I need it most.


After canceling Catalyst's entire 2020 calendar of dinners, fireside chats, workshops, and gatherings that I had planned...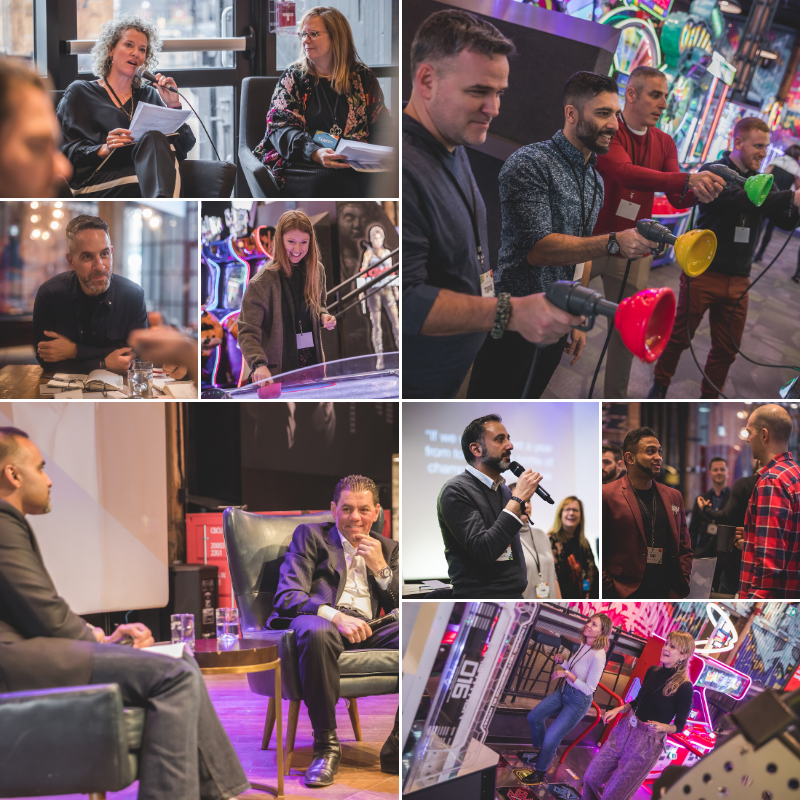 Jayson Gaignard (founder of MMT and Catalyst) changed the business model by merging the two communities together into one. So now instead of selling a 3-day live experience or in Catalyst's case, a calendar of live events, we pivoted into a grand membership model that includes placement into our BrainTrusts (mastermind groups that I facilitate), a new content library, live remote sessions… and more.


COVID turned out to be a big silver lining for us because we were surprised at how close our members got with each other just over Zoom! We would have never even considered going virtual, or even changing our business model, as a realistic option. This change helped make our business more scalable and also offered me a promotion to be the Integrator (like a COO) of the company!


An Integrator's main job is to turn the visionary's ideas into reality. For me specifically, that means operating the business, hiring and managing new team members, training them to do my job (facilitation, content, community management, marketing/sales), and doing everything I can to help our team hit our quarterly and yearly goals. This role gives me a ton of different challenges which was perfect timing as I had felt a bit stagnant hosting the same events over and over just a year before.


After many nights of binge watching Netflix... I set out to do fun and creative things that I would usually never do by myself.
I discovered the show, Community, and fell so much in love with Ken Jeong's character that I acted out an impression of him. To my surprise, Ken retweeted my video and several other Community cast members saw it. How cool!
😂❤️👏 https://t.co/XPlDWH6Pfd pic.twitter.com/UguPbEP8Yr

— Ken Jeong (@kenjeong) July 5, 2020
I took an online bachata course and filmed my first every solo dance video! Felt very weird to identify myself as a dancer but I had some very encouraging friends to get me to do this.
In November, I got to surprise my family back home in Los Angeles!
My Canadian VISA application was still processing after 6 months... so I was forced to leave Canada in order to legally work again.
Leaving really bummed me out because I had made so many amazing friends and felt like I finally found my groove. The biggest silver lining in this was that I got to surprise my entire family back home.
Now every day, I have the opportunity to spend more quality time with them which has been a huge blessing. They drive me crazy at times but I love my family!
What's up next for 2021?
At a high level:
I want writing to be a big focus for me this year. It's one of my unique gifts that I can do to help people at scale. Subscribe to Tam's Jam below if you'd like to get the next issue. 😉
Kicking butt at MMT.
Flying back to Toronto and moving into a new place
Nepal Mission Trip (fingers crossed)
Quality time with friends and family
Thanks for reading all the way down here. I hope you are staying healthy, both physically and mentally, throughout the rest of the pandemic.
Tam Pham's Blog
I write about my adventures, learnings, and reflections on living my weird, unconventional life. Subscribe below!